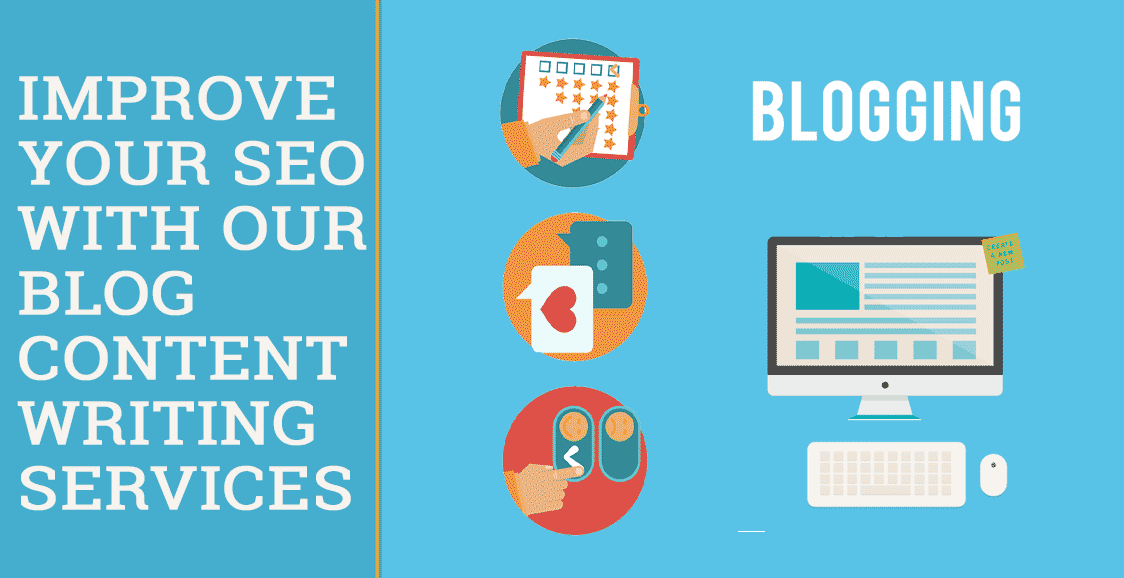 Are you looking for a blog writing service that can help you improve your SEO?
Most of the business owners and online entrepreneurs look for blog writing services because they want to improve their search engine rankings.
Of course, this isn't the only reason you should have a blog because a blog can help your business in many ways such as:
Giving your visitors a reason to visit your website or blog repeatedly.
Establishing your presence on the web as an expert.
Engaging your audience with thought-provoking content.
Creating opportunities for other Webmasters and bloggers to link to your website or blog.
Giving your social media and social networking contacts and followers a reason to share your content and react to it.
Strengthening your brand presence and making it more recognizable as gradually your content begins to spread over the Internet.
Lessening the burden on your support staff by providing answers to most of the questions asked by your customers and clients.
Helping your prospective customers and clients make informed decisions regarding doing business with you.
Nonetheless, most of the people who opt to have a regularly-published blog, do so because of its SEO benefits.

They know that having a blog can have a big impact on their search engine positions. Why is it so?
Why does having a blog improve your SEO?
It is the very nature of your blog, provided you are using the right CMS and you have optimized your blog to make it easier for search engine crawlers to access your content, analyze it and then rank it appropriately for the right keywords and search terms.
The information architecture of a typical blog is maintained in such a manner that it is appreciated by the search engines like Google.
Search engines continuously want new content. Their algorithms need fresh content to churn and process.
Normally when you have a website you don't add pages to it as frequently as you add posts to your blog.
Also, blogs are thematic, which means, they are focused on a particular theme and consequently, the search engines find it easier to rank them according to particular keywords and search terms.
As a content marketer I'm more interested in blogging for brand promotion and inbound marketing, but there is no harm in using your blog to improve your search engine rankings. I do so.
At Credible Content we provide professional blog writing services.

Improving your SEO with blog writing service
Being a relatively smaller content marketing and content writing company most of our clients are small and mid-sized. They are more concerned about their immediate needs.
They want to improve their SEO.
Branding might be important at a later stage but right now they want to increase their search engine visibility to get more targeted traffic.
So, they avail our blogging services to improve their SEO.
Listed below are 5 ways our blog content services can improve your SEO:
We provide content consistently: At Credible Content we totally understand that SEO is all about creating targeted content, high quality content, on an ongoing basis. There should be no breaks. When it comes to publishing regular content, you can totally rely on us.
We provide high-quality, relevant content: We don't believe in providing just keyword-rich content to fill up your webpages and blog posts. Our entire content writing is based on providing your prospective customers and clients high quality and relevant content.
Keywords-rich titles: Your blog post titles are very important. With the help of the list of keywords that you will be providing us, we will come up with engaging, compelling and keyword-rich titles that will be good for your SEO.
Totally optimized content: You will be surprised to know that most of the blogs geared towards search engine optimization suffer from over-optimization and hence, invite penalties from search engines like Google. Our content writers are trained in such a manner that although they fully utilize your keywords, they take care that they are not over-used.
We will take care of interlinking: As you go on publishing fresh content there will be lots of content to link to. Interlinking is a big part of SEO. It makes it easier for the search engine crawlers to access deep content on your blog and website. Whenever it is relevant, from your latest blog posts we would be linking to your older blog posts and web pages.
The SEO of your blog depends on many factors and as your blog writing service we may not directly be responsible for the tweaking and optimization of your blog.
But as far as the content goes, we will let no stone unturned to make sure that our blog writing service improves your SEO.