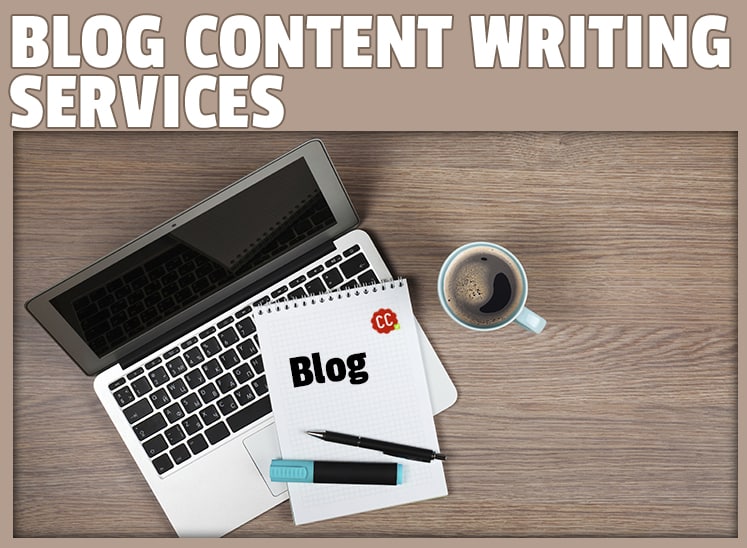 Cost-effective and high-quality blog content writing services for individual businesses, web design agencies as well as advertising and marketing agencies. Experienced, international blog content writers.

If you're looking for great blog content to boost your online image then no matter what your topic is, you will get premium content from Credible Content. From a single blog post to ongoing blog content writing services, every package can be tailored according to your specific need.
Every blog post will be diligently checked for plagiarism, over-optimization as well as under-optimization. You can get blog content from native English-speaking content writers as well as writers from across the globe with high proficiency in the language.
My blog content writing services will help you:
Improve search engine rankings
Create an engaging and buzzing social media presence
Improve conversion rate on your own website and blog
Keep your website updated on a regular basis because Google and other search engines prefer fresh content
Publish highly topical and relevant content on your blog
It makes great sense to hire a professional business blogging service if you plan to publish a regular business blog, and I'm not saying this just because I provide blog content.
Blogging is a delicious cup of tea for those who love to write, enjoy expressing themselves through the written word, and most importantly, have enough time to do so.
Even if your writing side is well-nourished you must always be hard-pressed for time because you have to take care of your business. Blog publishing is not your bread-and-butter so you can't suddenly develop a writing habit.
Suggested reading: How regular content publishing increases your business.
Many of my clients can write an occasional blog post but they can't do it regularly. This is why they hire my blogging services. Of course, this is not the only reason. They also hire me (and my other writers) because I can write consistently, I can deliver on time, and most importantly, I can write convincingly, in a conversational style.
There are 3 traits that make your blog successful
You publish great content.
You publish great content regularly.
You follow a schedule.
It cannot be said enough that publishing great content is paramount. Search engines like Google are constantly looking for great content and through various algorithm updates they make sure that businesses are, sort of, forced to create great content.
Google's business depends on people's ability to find highly valuable content using the search engine. This content can only be found if it is created. If people don't find great content they are going to blame Google, not the fact that people are not publishing enough great content.
So, Google has created its ranking algorithms in such a manner that unless you satisfy its need for great content, it is not going to rank your links well. How does Google achieve that?
By analyzing the content of your blog.
By analyzing how people evaluate the content of your blog.
Analyzing your blog content means how you have handled your topic. How you have presented it. How much information you have given. What language you have used. How you have used your keywords. How you have interlinked various pieces of information existing all over your blog and website.
This is a small part of on-site SEO and content optimization.
After you have built and optimized blog content – suggested reading: optimized content explained – that content needs to gain authority from as many people as possible due to the strength of its quality. Google gives a lot of importance to this. This helps the Google algorithm weed out crappy content that is created just for better search engine rankings.
It's very simple logic: only humans can really decide the contextual importance of your content. They can use emotions that artificial intelligence cannot. This is why, especially after the advent of social media, Google has incorporated the value of social validation into its search engine ranking algorithm.
Why is it important to hire a professional blogging agency?
As I have mentioned above, even though you may be good at writing, writing consistently may be a problem after a while. When you start a business blog, you may feel very enthusiastic and you may even have many ideas to write about.
Even if you know a lot what you want to write, do you have enough time to write?
Listed below are some reasons why you should hire a blog content writing service:
Consistent delivery of quality blog content:
According to this Content Marketing Institute finding, 70% marketers feel that the toughest challenge they face when carrying out their content marketing strategy is producing high quality content on a consistent basis. The entire success of your content marketing strategy depends on your ability to publish quality, useful content on an ongoing basis. This requires full-time attention, and even if not full-time attention, then at least a consistent, disciplined attention.
Professional content to strengthen your brand: There is a reason some people are writers and some are not. Hiring a blog content writing service will give you access to professionally written content that will help you strengthen your brand on your own website and blog as well as social media websites like Twitter and LinkedIn.
No-obligation content writing service: If you hire an in-house team of blog content writers, although you may feel reassured that everybody is inside the office and working, you can be never sure of the quality of content that you will be publishing. Of course, there are many other associated problems with hiring employees which don't exist when you hire an external content writing service. Suggested reading: 20 benefits of hiring professional content writing services.
Very easy to switch services: Although you can read above the entire list of the benefits of hiring a blog content writing service, one of the biggest benefits is your ability to switch between different agencies in case you are not satisfied with the quality of work. Just imagine, if you don't like the work of your content writer that you have hired, how difficult it will be to fire him or her and then hire another blog content writer. Think of the legal problems you may get into while trying out multiple content writers. When you work with a blog content writing service you can easily change it if it is not up to the mark or if you find it very expensive.
Professional writers from a global talent pool: This world brims with talent; it's difficult to come across it sometimes. When you work with a blog content writing service, suddenly, multiple professional writers are at your disposal. If you work with a reliable content writing service you won't have to worry about the quality of your content or whether you are publishing original content or not.
Blog content writers from across industries and niches
For many years I have been working with content writers who have written for numerous businesses, industries and niches. My blog writers are not just writers. They know that:
Your blog content must improve your conversion rate
Your blog content must improve your search engine rankings
Your blog content must be able to engage people on social media websites
My content writers have years of experience writing for the web audience. They know how to write engaging content for an audience that has a depleting attention span.
Before your blog content is delivered to you it will be thoroughly proofread and checked for plagiarism.
Want to kick start your content marketing with a professional blog content writing service? Contact me today for more information.