Main highlights of our blog writing services
Totally original content based on your  individual topics to kick-start your blogging
Expert blog writers from multiple subject matter expertise made available
Complete blog management including setup, maintenance and blog content writing
Every blog post search engine optimised according to your keywords and key phrases
1 blog post as free trial
Unlimited revisions as long as  the topic doesn't change
Our blog writing services can help you generate high quality blogging content on an ongoing basis without ever running out of topics and interesting stuff.

Benefits of hiring a blog writing service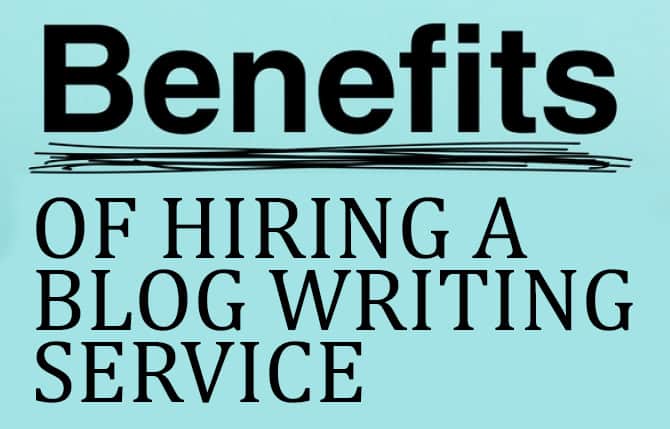 Everybody does blogging these days, you must be wondering. Even kids have their own blogs. So why should you hire a blog writing service? Shouldn't you be able to write and maintain your own blog? Shouldn't blogging be very easy?
The dynamics of blogging completely change when you start doing it for your business. Remember that a business blog is not a hobby blog. People are going to make business decisions after reading your blog. What you publish on your blog is going to tell them whether they should spend money on your business or not. Whether they should buy your product or not. Whether they should buy your service or not.
Think of it this way: every kid in the school can write an essay but can every kid get his or her essay or article published in a reputed newspaper or magazine? No.
When your stakes are professional, you need professional writing. Listed below are a few benefits of hiring a blog writing service for your business:
Non-stop high quality blog posts: Coming up with a few good quality blog posts is easy. Writing high quality blog posts non-stop is very difficult. This is why you need trained writers who can continuously, come up with great blog writing ideas and then capture those ideas in their writing.
Search engine optimized content: A big reason why people blog is that they want to improve their search engine rankings. For that you need right topics with right keywords and search terms. On your own it will be difficult to know exactly what your target audience is looking for. The professional blog writing service has the needed tools to create high-quality content on the topics people are searching for.
Impeccable writing: There should be no grammar and spelling mistakes on your business blog. Your customers will think, if you're careless with your writing, you must also be careless with your business. Hence, your blog writing should be impeccable.
Original content: There is lots of duplicate content on the Internet. Google penalizes websites and blogs carrying duplicate content. Even if by mistake to publish duplicate content on your website or blog it is going to cost you big. People lose their search engine rankings completely after publishing duplicate content. A professional blog writing service like Credible Content will ensure unique, original content on an ongoing basis.

Get a professional blogger – blog writer – for your individual blogging requirement
When you hire our blog writing services you are not stuck with one single blogger (yours truly for example). I'm continuously collaborating with multiple bloggers from fields like technology, fashion design, travel, medicine, journalism, search engine optimisation, real estate  and engineering (just to name a few). I have a self-motivated team of blog writers. They can do their own research. They can also suggest you topics that will improve your search engine rankings to a great extent.
You will never run out of topics when you hire my blog writing services
The main problem with a business blog is that even if initially you are doing great, eventually you run out of topics and even if you have topics, you can either take care of your business or you can focus on creating a quality blog. Again, you can juggle between blogging and doing your business and there is no dispute in that, if you can really do that, but in case you would rather focus on your business it is preferable that you work with a blog writing service like Credible Content.
Blogging in conversational, engaging style
A key difference between your business webpages and blog posts is that the language used in blog posts is conversational. It aims to engage your visitors into ongoing conversations so that your visitors feel at home. Through your blog post content,  you are not talking at your visitors, you're talking with your visitors.
Why your business needs a blog writing service?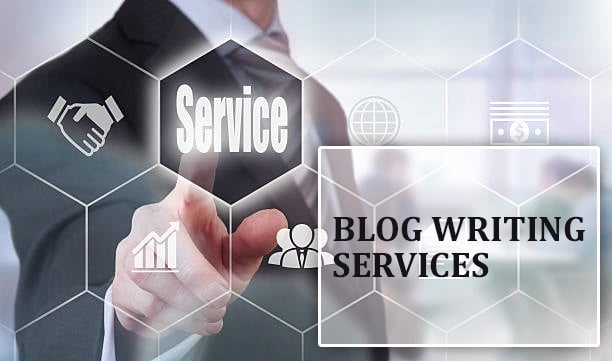 I'm not going to create an apocalyptic situation claiming that if you don't have a blog you are going to end up destroying your business. No, such a thing is not going to happen. Business blogging has its benefits just like any other online marketing activity that you carry out. If you don't want a business blog, that's also fine,
Your business may need a blog writing service if you see value in publishing a regular, high-quality blog for your business. In order to productively work with a blog writing service, first of all you have to acknowledge that your business actually needs a business blog and you should have a clear idea of what sort of benefits are going to accrue out of it. Only when you really, actually understand the benefits of regularly publishing a business blog you will be able to work with a professional blog writing service with full confidence.
With this out of the way, now we come to why your business needs a blog writing service.
Like any other service, it pays to work with a professional service provider rather than doing everything on your own. For example, everybody knows basic HTML, but then why do people don't design their own website? Similarly even your 103-year-old granny knows how to post updates on Facebook and Twitter, but then why do businesses hire social media marketing companies specifically for this purpose? After a while a business task becomes repetitive. Being repetitive doesn't mean mediocre. In terms of online content marketing, repetitive means writing and publishing high-quality content non-stop because if you stop, someone else will overtake you in the race to produce better content on an ongoing basis.
This is where your business needs to work with a blog writing service. Once you have hired my blog writing service, you no longer need to worry about getting quality content for your business blog on an ongoing basis. Just as you make a living doing your business, I make my living writing content for businesses. I'm comfortable with that. I'm comfortable with coming up with high-quality content for different business streams on an ongoing basis.

Total turnkey blog writing services
Business blogging is a full-time responsibility. It's like a machine. You have to take care of every aspect of business blogging before you can experience some success in this involves  the installation of the blogging platform,, the continuous maintenance of the blogging platform, finding the right images, and most importantly, coming up with great content that is relevant to your business. I mostly work with WordPress to set up  blogging platforms for my clients. I can help you with theme customisation  – your blogging theme will look exactly as your website. I will take care of the updates and all the plug-ins you may need to optimise your business blog. You can simply read the benefits of your business blog..
How our blog writing services will help your business
Fresh content for your blog on regular basis
Search engine friendly content using your keywords (but not over using)
Highly unique content even for similar-sounding titles (but not similar in the verbatim sense)
Impeccable writing without typos and grammatical mistakes
Easily adaptable to different writing styles for different industries and geographic regions
You can send me blog titles and ideas in one go and then rest assured of getting quality content according to your publishing calendar
Affordable blog writing services
Blog writing is a continuous process and you are going to require blog writing services for a long time and this is the reality. Continuously  publishing blog posts means it's a recurring cost. Keeping this in mind, I provide highly affordable blog writing services to my clients so that  they don't feel the pinch, I don't have to cut corners with my writers, and my clients can get high quality blog posts on an ongoing basis.
Want to know more about my blog writing services?