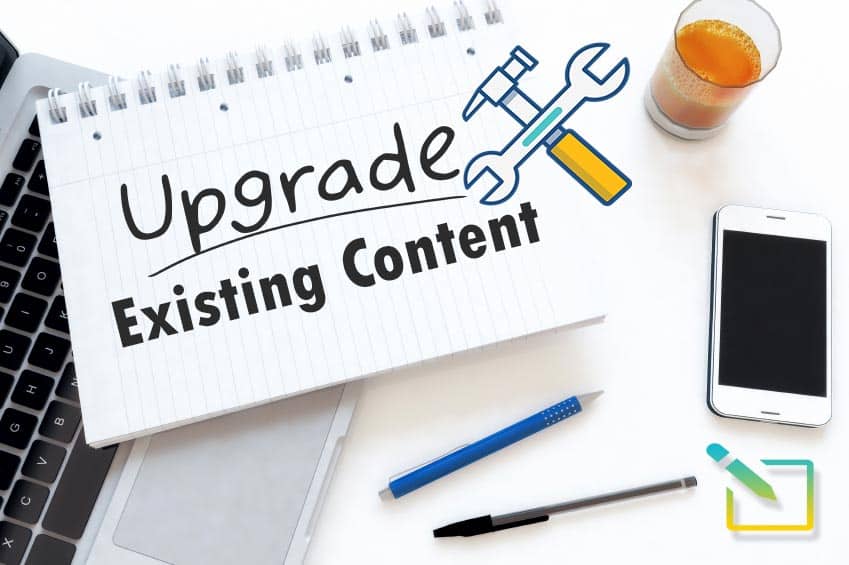 Your old content can be a treasure trove of opportunities. I have been adding webpages and blog posts to my website, credible-content.com, for years now. There was a time when I was just adding pages paying scant regard to their SEO. All I wanted to do was, cover as many topics as possible. These days I'm using my old content to improve my SEO and consequently, grow my business.
I manage my website with WordPress. Both the main website and the blog are powered by WordPress. There is a plug-in in WordPress that allows you to create a list of all the posts and pages you have published so far.
After generating the list from my main website (credible-content.com) and the blog (credible-content.com/blog) I copied the list in a text file.
Then I do the following:
Open the URL
Check its appearance on Google for the selected keywords and search terms
If it doesn't appear on the first page I start making changes to the text and the images
After making the changes I run it through the SEOPressor WordPress plug-in
In SEOPressor I normally aim for a score of 85-90.
Submit the URL to Google and wait for it to appear in the search results with updated information
Check the ranking again
If the ranking has improved I delete this URL from the list and move onto the next URL
If the ranking hasn't improved I save the URL in another file to be followed on later on and then move onto the next URL
I repeat these steps with all the URLs
There are two things though.
Being the only person managing my website, I know that it is a job that cannot be performed in a hurry. It may take me close to 6 months to analyze and improve all the links and I'm fine with that.
About SEOPressor and its score. I find it better than Yoast SEO. Call it superstition, my rankings have considerably improved ever since I started using SEOPressor.
Getting a score of 80-90 in SEOPressor doesn't guarantee an appearance on the first page on Google. Despite this score sometimes the link doesn't even appear among top 30 results or even top 40 results. It's understandable. Your rankings depend on lot of factors, not just on-site SEO.
What I prefer in SEOPressor is that if you are over-optimizing, it tells you that. If you are over-using your keywords (when I am in the flow, I tend to do that) it tells you that. Then I make changes to make sure that the number of times a keyword appears in the text comes down.
I don't like its LSI keyword alternatives which it appears to take directly from AdWords. Anyway, enough of SEOPressor.
Why do I save the URL whose rankings haven't improved, for later?
This is my way of working on the website. Of course, when you are working on a client's website you have to stick to a particular URL until you have done everything possible.
Have my rankings improved due to this exercise?
They certainly have. Over the past week itself my rankings have improved and I have gotten three business queries more than usual, just in the past week.
You can too use your old content to grow your business
This is, assuming that you have old content.
Whether you want to improve your search engine rankings or not, you should update your old content anyway. The things that you mentioned in your old content 4-5 years ago, may not be relevant now.
But the biggest benefit of updating your old content is that you can actually improve your search engine rankings for the keywords and search terms you were trying to aim at, initially.
Maybe at that time you were not experienced enough or you were not working with a trained content writer, but now you are (if you are).
I provide content auditing services. These services involve
Going through your existing content
Making a list of changes and improvements that can be made
Making those changes and improvements
Let me know if you would like me to have a look at your website. Contact me here.