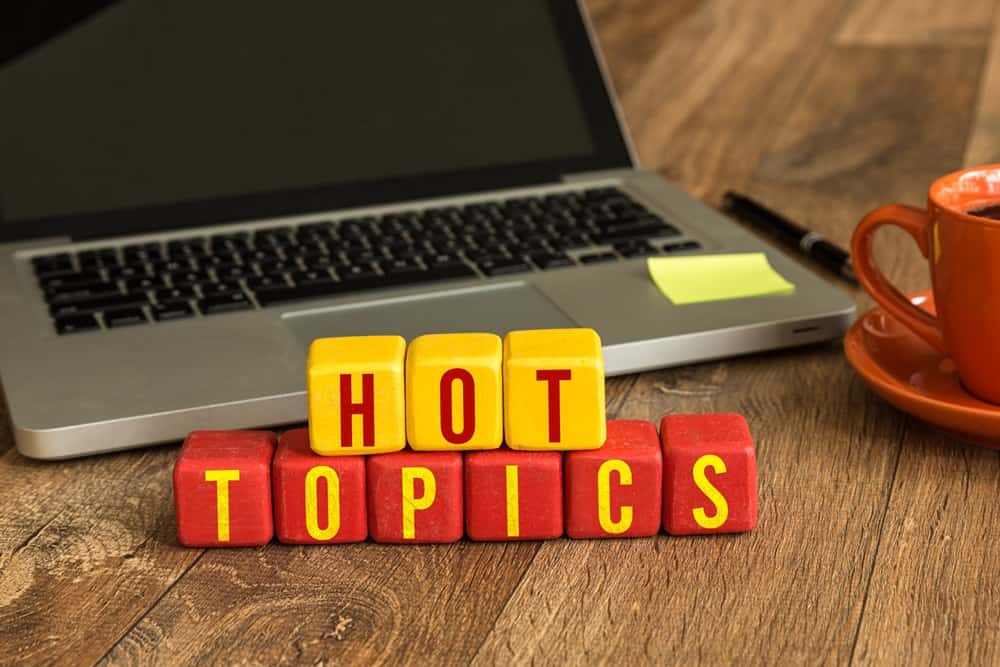 Business blogs always sound like a great idea, until you run out of interesting things to blog about. We've all heard of writer's block, but "topic block" is another common affliction among bloggers, and it can set in three weeks, three months or three years after launch. Here are a few techniques to help you keep your posts full of information that your audience wants to read, listen to, or view.
Get Help!
Topic block has set in. Now what? One of the most valuable business lessons I ever learned is, when you've got a lot of hard work staring you in the face … get somebody else to do it! This technique works like a charm for topic generation. Perhaps the best sources of topics for your blog are your readers, your customers, and your sales and customer service teams — survey these people to get their ideas. This can be done by —
Talking to them in person
Writing a blog post asking for their input
Emailing an online survey
Asking publicly or through private messages on social media
The key to making this work is guiding the responses. Asking an open-ended question such as, "What should I write about?" requires the respondent to do too much thinking. Frame your canvassing efforts with questions that facilitate a useful and specific response. Examples —
What is your biggest business challenge with (product/service/industry)?
What is your biggest operational challenge with (product/service/industry)?
What is your biggest financial challenge with (product/service/industry)?
How has this (product/service) helped you save money?
How has this (product/service) helped you become more efficient?
How has this (product/service) helped you?
What (product/service/industry) issue confuses you?
What do you wish you knew about this (product/service/industry)?
You should include response options if you do an online survey and have some ready if you're in a live meeting to make it even easier for the respondents.
Look at Keywords
Whether or not you're worried about SEO for your blog (you probably should be), keywords are an excellent place to mine for blog topics. The keyword data about search terms reveals a lot about what issues are of wide concern, and the language people use to research those issues. Uncovering common issues drives interesting blog posts, and using the popular language in the post title and text attracts blog traffic and holds reader attention.
Online keyword research tools such as Google AdWords Keyword Planner and Moz Keyword Explorer are easy to use and exceedingly helpful. For instance, if you have a food blog and wanted to write about rice pudding, the Moz tool might lead you to consider one or more of the following topics —
How to Make Rice Pudding
How to Make Rice Pudding From Scratch
How to Make Easy Rice Pudding
Rice Pudding Recipe With Cooked Rice
Baked Rice Pudding Recipe
Simple Recipe for Rice Pudding
Easy, Creamy Rice Pudding
Best Rice Pudding Ever
Rice Pudding With No Egg
Stovetop Rice Pudding
Note that this type of result can translate into multiple posts around the same topic. In this case, a general "How to Make Rice Pudding" post could be followed up with several more specific posts using titles from the list above.
Also, if your company is running a PPC campaign, you absolutely need to review the keyword data. It will tell you what keyword phrases are generating conversions — which tells you what keyword phrases are generating interest. It's a must-do topic creation chore.
Stop Writing and Start Talking
A final suggestion for topic generation — probably the most enjoyable and for me, the most productive of all — is talking to colleagues and peers. Co-workers, bloggers in your niche or related ones, and maybe even competitors, are just like you, in the sense they are living, breathing and thinking about the same issues day in and day out.
Whether you talk one on one, attend a local meet-up, travel to a convention, use Skype or social media, you will eventually find people who make great brainstorming companions, and topic ideas will flow like a raging river. The nice thing about this topic-generation technique is that it helps not only you, but also your companions. They will develop ideas to help their business and blog, and may lead to guest blogging opportunities and other forms of collaboration that are good for business all the way around.