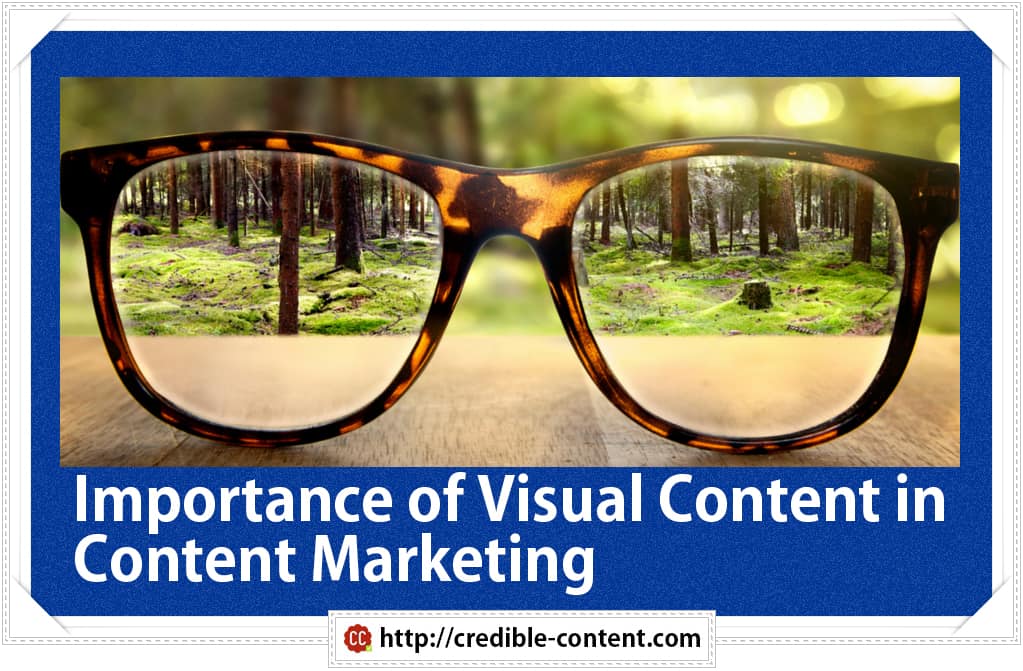 When I started providing content writing and content marketing services more than 10 years ago, content marketing mostly constituted of publishing blog posts, broadcasting a newsletter and publishing articles and blog posts on other websites and blogs. People were quite happy writing lots of stuff. We were writing articles, tutorials, how to's, and in the process, attracting decent amount of traffic to our websites.
Then a new breed of content marketers started experimenting with visual content. I remember, initially they used attractive graphics and imagery along with textual content. Gradually, in fact, not gradually, but quite fast, they started replacing textual content with infographics. They started presenting useful, insightful information, with the help of very attractive and slick visuals.
Along with visuals, videos also became an integral part of content marketing. GIF files for some time appeared here and there, but they lost to videos, but then again, they are in vogue with the advent of giphy.com.
In fact, visual content has become so mainstream that recently I came across a keyboard that types just emojis. There is an instant messaging app that just allows you to send emojis instead of text messages.
All mainstream instant messaging apps like Snapchat and Instagram heavily depend on images and videos. On Facebook and Twitter, updates that contain images and videos get more views and likes compared to the updates that contain just text.
So yes, visual content is as important, if not more, as textual content for your content marketing. Text is important, as of now, because it is down to earth, and not everybody wants to see just images and videos. Sometimes you just want to read text so content writing isn't going to be replaced very soon.
In fact, most business websites depend on content writing for their content marketing needs. Whereas visual content requires some sort of platform, content writing can be accommodated almost everywhere. Even the images need to contain some sort of text to convey a message. This is why, no matter how much importance visual content gains, content writing for content marketing is indispensable.
But this blog post is about the importance of visual content for content marketing.
Visual content is everywhere these days due to many reasons. It's way too easy to notice an image or video in your rapidly changing timeline than text. According to these insightful statistics on importance of visual content for content marketing, 51% B2B marketers preferred to publish visual content in 2016. Here is another very useful blog post on the importance of visual content and how it is gaining traction compared to textual content.
There is a misconception that creating visual content is difficult compared to content writing. Of course it is, comparatively, difficult, it is not as difficult as it is perceived.
For example, there are many online image editing tools available that allow you to create very attractive graphics. Videos can be created using an average mobile phone. GIF files can be created using giphy.com. Simple text messages can be created using image files. You can create PowerPoint slides and then export them into video files and then upload those videos on YouTube. Later on, you can convert certain portions of those YouTube videos to GIF files.
If you have been ignoring visual content for content marketing simply because you think that it will be difficult to produce, just start with shorter images and videos. You will be surprised to know how easy and interesting it is to create them.