Dear content writers:
In case I contacted you recently, and you responded, and I didn't respond, there is a reason. My father passed away on August 31, 2017. We still can't believe he is not there.
One has to make a living though, so here I am.
For many years I have been writing content on my own. Once or twice a year I do work with other writers but mostly I work by myself.
This traps me in an inescapable loop: I am marketing my services, getting work, completing work, and then marketing my services again, and so on.
My weakness is, I cannot do both. Either I can try getting work, or I can do work. Most of the time I'm doing one thing at the cost of the other. When I am marketing, I'm ignoring the work that I already have. When I'm busy doing my work, I ignore marketing.
Over the years I have realized I enjoy getting work. When I'm constantly blogging to increase my search engine traffic, when I publish my newsletter, when I'm tweaking my website, when I am interacting with prospective clients, I don't feel tired. It means I enjoy doing this.
So, a few weeks ago, I thought, why shouldn't I do something that I enjoy? I like writing, but I like journalistic writing. I'm comfortable writing professional content for my clients, but it tires me out. This means although, by habit, I'm able to complete my projects, my soul is somewhere else. Why not get work, enough work, and then hand it over to capable content writers, and then go on getting more work?
It isn't that I haven't tried working with other writers. It hasn't worked so far. But then, I haven't tried hard, this much I accept. I have had some bad experiences and then I have given up. I haven't worked hard at building a solid team, which I'm going to do now.
Hence, using various means available to me, I have been contacting different content writers. If you are one of the content writers who have submitted their samples or requested further details, kindly be patient, I will be responding very soon.
What I'm looking for in content writers
I know you're going to have this expression when you read this, but I like to work with people who can stick their necks out, otherwise I'd take that they are not committed and they cannot be relied upon.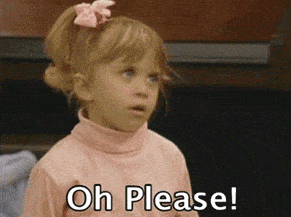 After all, I will also be sticking my neck out by giving you work. What if you turn your back on me? What if you don't turn in the assignments on time? What if you suddenly increase your rates in the middle of the project knowing quite well that I'm totally relying on you?
You see, when my clients give me work, they can see my presence all over the Internet. Search for Amrit Hallan and you will find plenty of writing by me. I have a blog that I regularly update. I have my own content writing and content marketing website. I have a LinkedIn presence. I have a Twitter presence. I write on Medium. I'm on Instagram. Clients have written testimonials for me. They can find me everywhere.
What I mean to say is, I have been consistently there. Whether my clients are happy with me or not is another matter, they at least know I'm going to stick around and I'm going to respond. It means, my stakes are high. My clients know this. When they give me work they know that it's my livelihood and I have put in effort.
I know it's unreasonable to expect content writers working with me to create a similar presence, but they can show that they are really into content writing by writing for my blog. I don't want people want to content writing just because they have got nothing else to do. I want passionate content writers.
Yes, now refer to the eyes-rolling GIF above.
I'm going to work with content writers who regularly write for my content writing and content marketing blog. I'm not saying they need to write every day, but at least once a week to show that they really want to collaborate.
I don't want to arm twist you into doing this. If you don't, someone else will. I'm cool with that. And I'm in no hurry.
Why I want my content writers to write for my blog?
They will develop a writing style.
It will show that they have abundant talent and they are not so desperate that they can write only when paid.
We will be working as a team to get more work.
I know my content writers are dedicated, driven and ready to put in at least an hour every week extra in order to get assignments.
Most importantly, they will have a stake.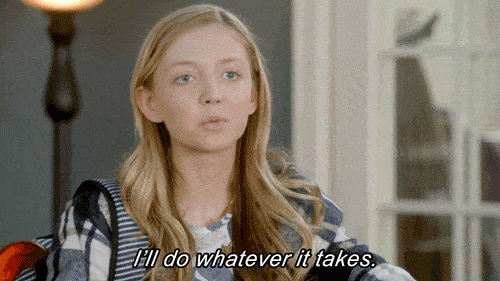 I have experienced that content writers who don't have a stake act quite irresponsibly. They disappear suddenly and they change their terms and conditions haphazardly. If they continuously write for my blog they will know that they have put in effort and it is due to that effort that they are getting work and if they don't do the work, all the effort will go waste.
So, this is how I'm going to select content writers for my upcoming projects.
Update: Faith (LinkedIn profile) asked some pertinent questions:
Will I be given a byline?
What are the guidelines for writing on your blog?
When can I start?
These are very good questions and I should have addressed them before someone having to ask these questions. I'm thankful that she asked. Here are the replies:
Will the contributing content writers be given by lines?
Yes. With every post will appear the author bio. I'm also planning to put up a "Our Content Writers And Contributors" section where profiles of all the content writers will appear. They may also have their dedicated author pages.
You see, once they start contributing I would also like to provide them the right opportunity to get work from my website, directly.
What are the guidelines for contributing content writers?
Well, the only guideline is, be true to yourself. No plagiarism please. I'm not looking for a Salman Rushdie, although that would not be a negative.
Stick to a word length of not less than 400 words. As I said, express yourself.
This will also give me a chance to see how creatively you can create headlines that draw attention.
Of course the topics will have to do something with
Content writing
Content marketing
Online copywriting
SEO
When can you start submitting posts?
Whenever you feel like.