It's great to know that a greater number of clients from India are approaching me for my content writing and online copywriting services. So it makes sense to create a separate rates page for them.
A great number of clients approaching means they are taking their website content seriously and they are realizing that what they write on their websites and blogs can make a big difference to their business.
But why have different content writing and copywriting rates for Indian clients?
Until a year ago I wasn't charging different rates. To tell you the truth, I wasn't even proactively offering my content writing, online copywriting and content marketing services to Indian clients primarily due to 3 reasons:
There is little awareness regarding the overwhelming importance of well-written content.
Although I would love to create awareness in this part of the world, time has been lacking. I've started trying, though.
Somehow they feel paying a writer isn't worth it because, after all, it's just writing.
Many clients were surprised that they have to pay for my writing services. That Credible Content actually has content writing and online copywriting rates.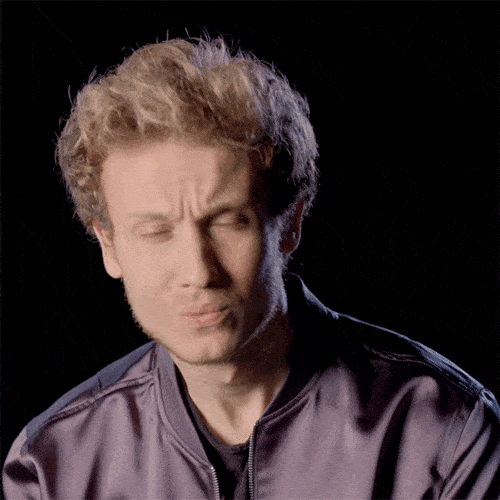 Fortunately, things are gradually changing.
Also, I would like to get more content writing and online copywriting work from India because after all, it's a big country, a very big country, and lots of business opportunities exist here. This LiveMint report says that urban India has approximately 60% Internet penetration and the number of Internet users might have already crossed 450 million.
Every small business these days has a website. In fact, Google Aims To Get India's 51 Million Small Businesses Online With Its New Digital Unlocked Program. So, you can easily make out what potential the Indian market may have for a company providing content writing and online copywriting services.
Read India-based content writing service.
I'm happy with my international clients, but I would also like small businesses in India to benefit from content writing and online copywriting, whether they get the work done from me or from somewhere else.
How small businesses in India can benefit from content writing and online copywriting services
As I have just mentioned above, India is a very big market. Since the market is very big, louder is the noise. This report lists 50 top e-commerce websites in India. And these are all prominent, almost-profit-making websites. There are hundreds of smaller e-commerce websites doing brisk business. I myself have bought things like crutches tips from a totally unknown e-commerce website in the mainstream but still, it has steady stream of customers just because it is serving a niche audience.
India's biggest strength is its population. A daunting problem India's businesses face is that in order to target markets from all over India, one needs to rely on English. Whether one likes it or not, this is an undeniable fact. If you have a website in Hindi, you can only target people in the Hindi-speaking regions. Similarly, if you have a website in Kannada or Bengali, you can target only these regions. It's not like America, England and Australia where just English would do.
There are few people who can understand English and fewer who can write compelling content.
This is what gives a company like Credible Content an edge. I have been writing sales-oriented content for business websites from all over the world. My content writers and online copywriters are experts in creating compelling content that helps websites improve their conversion rates. Now I'm providing the same level of services to my clients in India.
Again, why different rates?
Although clients in India are getting aware, when they convert my international rates to Indian rates, they get scared.
For example, from my international clients, I charge $25 for a blog post and $35 for a business website page. At the current exchange rate of around ₹ 63 per dollar, for one blog post it would be ₹ 1550 which, for a small Indian business, for a blog post, is a lot.
I'm not saying businesses in India cannot pay that much. People have lots of money in India. It's just that, they're not very aware. They will spend ₹ 1500 on a pizza but not on website content which is a business asset.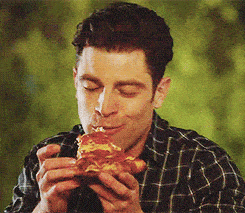 They don't recognize the true value of their content and it may take some time to make them aware. Again, things are changing, but it may take some time.
Since I cannot afford to charge so low whatever work I get from my Indian clients I get it done from other writers who are fine with charging less per blog post or per webpage.
It doesn't mean I provide inferior quality content. No, I don't compromise on content quality. Every piece of content goes through our content editor, and I make sure every piece of content meets the Credible Content standard.
So here are my content writing and online copywriting rates for clients in India:
Blog post: ₹ 800
Business webpage: ₹ 1000
Email marketing campaign: ₹ 600
Research-based content: ₹ 900 per hour
Product descriptions (50-100 words): ₹ 100
How do I survive if I'm charging so low rates from my Indian clients?
As I have written above, there are many writers who are fine with working for these rates because for them, it is pure work. They don't have to run a business. They don't have other expenses. It's not even the primary livelihood. Many of my writers, although they write exceptionally well, write during their spare time. So they can afford to be paid these rates.
Right now my priority is to steadily increase the number of Indian clients for my content writing and online copywriting services. Setting the standard international rates right now is not one of my priorities. I'm already getting decent work from my international clients and sometimes I outsource even this work because I cannot handle all the assignments myself.
Looking for tailored rates for your specific needs? Contact me.