It's not that you require content writing services just for your webpages and blog posts; you also require them for successfully running your email marketing campaigns. Regularly publishing email newsletters is a great way of keeping in touch with your perspective and current customers and clients.
Email marketing and newsletter content writing and copywriting services from Credible Content can help you
Create compelling email campaigns
Improve your email open rate
Improve your click through rate
Improve response rate
Engage your audience on an ongoing basis

A popular misconception about email marketing and newsletters
Ever since the advent of social media and social networking websites people have started saying that it's the death of email marketing and newsletter publishing.
They are totally wrong.
In fact, email marketing is thriving more than ever. More email newsletters are being broadcast than ever before. Millions of people are still checking their emails every second all over the world despite all the hoopla around social networking websites.
According to HubSpot, 86% people prefer to get email notifications at least once a month from organizations they do business with, in the form of monthly newsletters and updates. By 2020 there will be 3 billion active email users in the world.
Social networking websites like Facebook and Twitter, although, provide you an instant mean to communicate, broadcast a constant stream of updates and once an update is missed, it's probably missed for ever.
During work hours social media and social networking websites like Facebook and Twitter can be very distracting. When people are working, they prefer to stick to emails. This is also because they can create separate email accounts for business and personal use which is often not possible on social media and social networking websites.
The best way to market your products and services is through email marketing. Send periodic email newsletters to your mailing list. Maintain a balance. Don't bombard your recipients with marketing messages. Maintain a schedule.
For successful email marketing, you need a dependable content writing service.

What role does well-written content play in the success of your email marketing an email newsletter campaign?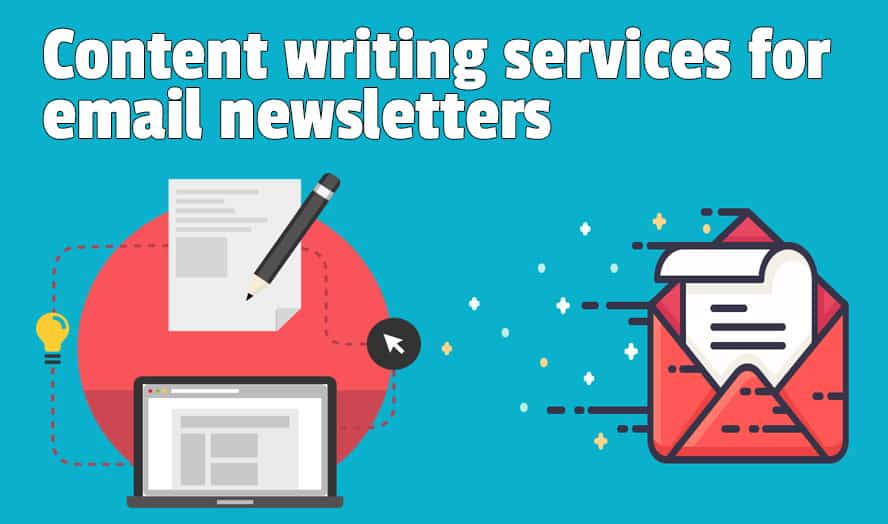 What exactly do you want to achieve when you broadcast your email marketing campaign? What do you want your email recipients to do when they receive and open your email newsletter?
There must be some objective.
You want to draw people to your website?
You want to send them your latest offers?
You want to raise awareness about your products or services?
You want to keep in touch with them regularly?
You want to engage them so that they remember you?
You want them to buy from you?
You want them to hire you? The point is, you want them to do something.
Well-written content can help you communicate convincingly.
A professionally prepared email marketing campaign gets the attention of your recipients, and the call-to-action statements strategically placed within the copy of your email prompts them to act accordingly.
While writing content for your email newsletters one needs to take care of the following fundamentals:
The email content must be error-free – no grammar or spelling mistakes.
The sentences in your email newsletter must be crisp and well-written so that they can be easily understood.
The writing should be in such a manner that it sounds personal but not too personal.
The content must address to the individual rather than a group of people.
The writing should be done keeping a chosen persona in mind.
A delicate balance between the main copy and call-to-action statements must be maintained.
The subject line of your email newsletter must be convincing enough to prompt people to open your message.

How can content writing services from Credible Content help you carry out successful email marketing campaigns
Aside from following all the above-mentioned fundamentals we can provide you writing with a natural flair for invoking the right response. Even after Google has incorporated different tabs that allow people to send marketing messages directly to a folder that is never checked, the open rate of email newsletters prepared by our content writers is around 5-6% which is considered a good response rate.
How do we achieve that?
More than the marketing message we focus on the problem and its solution.
What makes you open an email when it is not from someone you know?
You open emails from strangers, no?
You do, right? You do open emails from companies, businesses, organizations and individuals that seem interesting.
Of course it's not the name? Then what is it?
It's the subject of the email. The subject of the email grabs your attention and then you open that email. There is something irresistible in the subject line.
This is where our content writing begins. Our content writers first focus on your subject line.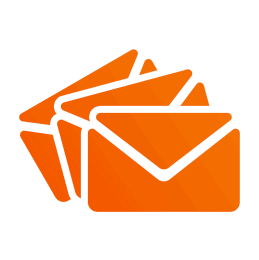 What is the most compelling reason you want to give your recipients to open your message?
What are you offering?
What are you offering that they cannot resist?
This is where content writing for your email marketing campaign and email newsletters begins.
Then it is the headline of your email newsletter. Your headline must definitely be related to the subject line otherwise there is an instant disconnect and people move to another message. The headline of your email marketing campaign or newsletter must be a continuation of your subject line.
The headline should reaffirm the subject line. Once the headline has reaffirmed the subject line, there can be a call-to-action link or button.
The remaining content writing of your email newsletter revolves around putting across your message convincingly, in a well-written manner. It should be conversational. The recipient should get a feeling as if he or she has received the message from someone he or she knows. Your message needs to empathise with the problems of the recipient.
What does a professionally-written email newsletter accomplish?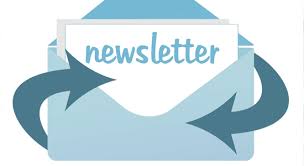 I will give you my own example as a professional content writer (sometimes this is how I get new assignments).
Suppose you have a small business website and it isn't performing well. Someone has told you that it's your content. It's not very convincing, you have been told. It is not well-written. It does not engage. It does not motivate people. It is written in very drab manner.
There might not be spelling or grammar mistakes, but there is no feeling in the way your content is written. It is harming your conversion rate and it doesn't even get you good search engine rankings.
Or, maybe it gets you good search engine rankings but the traffic that is brought to your website doesn't convert much because the writing is not very convincing, or it is not very clear.
You need a professional content writer who can create a crisp copy for you. You are losing business. You're really worried. You have tried to search on the Internet but you haven't yet come across a content writing service that can really help you.
Then suddenly, while you're going through your inbox, you read the subject line: Desperately looking for an experienced content writer?
Maybe it's not a very convincing subject line. But the expression "experienced content writer" at least makes you click the message and open it.
If you have opened the message, you are almost half-convinced that I can do the job for you. After all, I made you open my message with my subject line.
Then I have the following copy in my email:
Dear so-and-so.

I totally understand that you're worried that your website is not doing much business.

You have been told that it has got to do with the content you have right now on your website. It is simply not performing. You need some power-packed writing that can turn around your business. I know that your business depends on the content on your website.

I don't claim to turn the world upside down for you, but I can certainly help you move in the right direction and then turn around your business with my professional content writing services.

I have the experience.

I have the skills.

Nonetheless, I will spend ample amount of time first understanding your business and then, what matters the most to your core audience.

Then I will start writing for you.

I won't just be writing for you, I will be writing for you content that will perform, that will give you results, that will convince your visitors into doing business with you. Are you interested?

Do reply to this email if you want to take this matter further. No obligation. If you like what I have to offer, good, we will work together. If you don't, we will go our separate ways.

Thank you for reading my message so far. Whether you reply or not, I wish you all the success that you deserve.

Take care.

Amrit
Don't go by the tone of the email newsletter, because this is what I would write to my prospective clients and it might be totally different from what you may like to write.
The point is, the content of your email must understand the problem the recipient is going through and offer a solution there and then. Herein lies the success of your email marketing campaign and successive email newsletters. Empathise with your customers and win their trust. Do you feel this is something we can help you with? Then don't hesitate. Contact today.