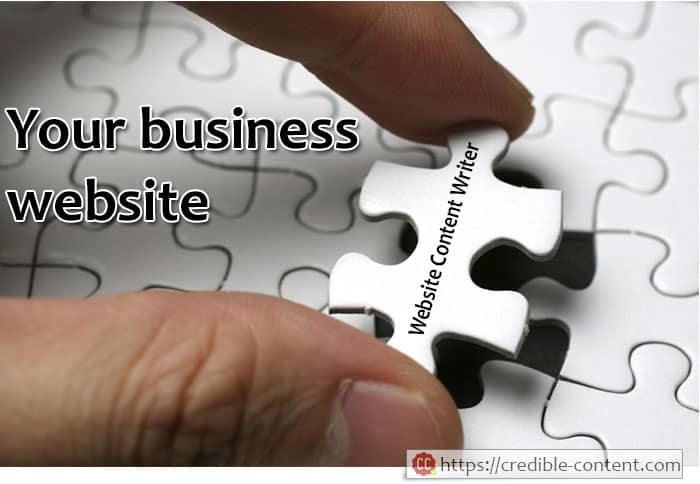 Does your website need a content writer who can help you improve your conversion rate? Whether you need just a single page or multiple pages or even regular blog posts, as your website content writer I will create highly compelling content that will help you engage your readers and make them feel more involved.
Most of the websites need a content writer to improve their search engine rankings as well as visibility on social networking websites and I can totally understand your need to do so. But when I write content for you I don't solely focus on search engine rankings and visibility. Yes, for a small business these aspects are important because for bigger businesses it's easier to simply spend money and get all the visibility they need. For a small business, it is up to their website content writer to get them the needed exposure.
Even an untrained website content writer can get you the exposure you seek. All he or she has to do is create lots of content for a couple of months for your website or blog for the selected keywords and there you have it. You will experience (this depends on the level of competition your business faces) a great improvement in your search engine rankings. But these improved rankings have no meaning unless people actually do business with you. An interesting and useless content may get you better search engine rankings but it doesn't convert well and it also fails to engage people on your website as well as social networking websites.
In fact the real success of your content is measured these days (except for conversion, of course) in terms of how well it is shared and promoted over social networking websites, voluntarily. For your business you need a website content writer who can:
Engage your audience
Give people information they're looking for in an easy to understand language
Write content that encourages people to get in touch with you and regularly visit your website or blog
Prepare case studies and white papers to cater to the B2B clients if that's what you want to focus on
Improve the response rate of your email marketing campaigns
Provide you regular, timely content that is relevant, informative and useful
Create shareable content
A professional website content writer is needed by every serious business

It's a misconception that you can do without a professional website content writer and basically what you need is someone who can write fairly well. Unfortunately, people realize the gravity of the mistake after the repercussions of that mistake begin to manifest. More unfortunately, they don't even realize the mistake and end up blaming every other thing under the sun but their inability to recognize the importance of a professional website content writer that their business needs.
Why your business needs a professional website content writer

Content is what drives the Internet economy. It is everywhere. Millions of webpages, blog posts, images and videos are being created every second and being published on the Internet. People are constantly publishing updates on social networking websites. Thousands of newspaper articles are published online every minute. These are all instances of content generation. On your webpage, whatever you have written on your homepage, whatever you have displayed, whatever forms of webpages and blog posts that you have created, everything is content. Now since everything is content, why not take it seriously?
Besides, whether you like it or not, the only way you can gain an edge over your competitors is by publishing high-quality content on your website or blog on an ongoing basis. This is the reality of our times, that is, if you don't want to spend massive amounts of money on advertising. A big advantage of hiring a website content writer is that unlike advertising, you don't have to pay for every click and every exposure. Once you have created a formidable presence for your business, that presence remains there. All the exposure, all the clicks coming from that content are free to you. All you have to do is, pay the website content writer when he or she writes content for you and that's all.
Would you like to work with a professional website content writer who can deliver timely content to you without compromizing quality and effectiveness? Please contact me and I will give you further information on how we can together grow your business on the strength of your content.