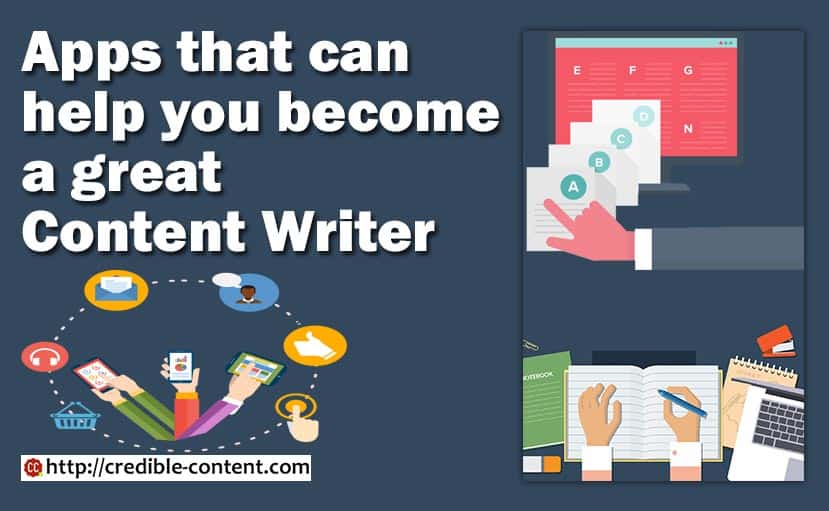 Whether you're writing content for yourself or for your clients, it is always a race against time. There never seems to be enough content. To make a difference, you need to be a prolific content writer. If you want to cover more platforms like your own blog, Medium and LinkedIn, you must write more. If you want to improve your search engine rankings you need to cover all your topics. When you need to cover all your topics, obviously, you must write a lot.
The good thing is, these days technology is always there to help you. Writing content doesn't always mean having to sit in front of your computer or laptop (yes, people still use these). Connectivity is no longer a problem these days. If you store all your files in the cloud you can access from any device. Better, if you use a cloud-based word processor like Google Docs, you don't even have to worry about storing and syncing your files. Provided you can run Google Docs, you can access your documents anywhere.
Not just Google Docs, if you publish your content using WordPress then the blogging platform has an app that you can install on your mobile phone. The same goes for Medium.
This means, no matter where you are, you can write. Whether you are a writer or a content writer, your writing tools these days are always with you.
There are many productivity apps that can help you become a great content writer. As a content writer, being productive means being able to write whenever you feel like it, whenever you get an idea. It also means being able to manage your content and being able to publish it on the go.
Listed below are the 12 productivity/writing apps that can help you turn into a great content writer. I use most of these apps. At one time or another, I have used all these apps. I keep jumping from one app to another depending on what I want to achieve and what level of writing work I'm handling.
Microsoft Word mobile app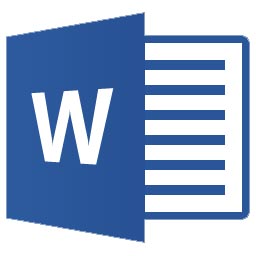 Throughout all these years I have been a consistent user of Microsoft Word. I like the word processor. It gives me all the features that I need. On the PC, it even has a "blog" template that allows me to write drafts and then directly post them to WordPress. Since I also make other changes that can only be made to WordPress, I publish the post in draft mode.
For years it was impossible to use the Microsoft Word mobile app because the interface would act the way it works  on a PC or a large tablet. You couldn't see the contents of the document on a mobile phone because they would become tiny.
Recently, around 6-7 months ago, they have introduced an alternative mobile layout. This allows you to work on your document just like any other text editor on your mobile phone. This is a great improvement.
OneDrive as my Cloud Drive
I can seamlessly use Microsoft Word on my mobile phone because I store all my documents in OneDrive. The documents are immediately synced, wherever I have installed OneDrive and Microsoft Word. So, suppose I'm working on my PC, on a document. Then I need to move away. I'm sitting somewhere and only my mobile phone is there. When I want to, I take it out, launch the Microsoft Word app and my document is there. It syncs in real-time. You can feel that OneDrive for Microsoft must had been an afterthought: it is not as good as Dropbox and Google Drive in terms of interface and usability. But it works for me.
Google Docs for collaborative writing and word processing
I was using Google Docs heavily before Microsoft Word became friendlier on my mobile phone. If you are using Google Docs and if you don't have Microsoft Word, and if you are doing just word processing, you don't miss Word much.
Google Docs is one of the best word processors for mobile phone. It immediately syncs all your documents; you can work from anywhere. It is not a very heavy app. You can tap on it and start writing without even naming your document.
Xmind as a mind mapping tool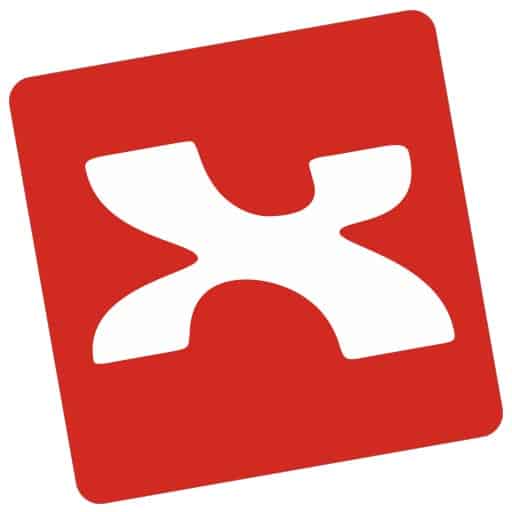 I use Xmind not just to work on complicated marketing and management plans but also to organize my thoughts when working on longer blog posts.
Xmind is not my particular choice for the mind mapping tool because there are many such tools available. You can install a mind mapping tool on your desktop. You can use a mobile app. You can also use it within your browser.
If you haven't used mind mapping for writing, try it out. You will be surprised to find how simply you can organize complex ideas.
Jotterpad text editor for Android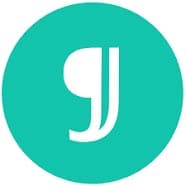 A lot of times I work on text files. Text files are lighter and there are less distractions. There is a great selection of text editors for PC. Jotterpad is an excellent text editor for your mobile phone. It has different settings and layouts. It even allows you to use your own font settings. Being a text editor, you can launch it in a jiffy and start writing. It's pure writing.
Dropbox cloud drive
Dropbox is one of the oldest cloud drive and file syncing apps and services. It is one of the first cloud storage services I started using. These days I don't use it as my main cloud storage device because I use OneDrive that comes free with my Office365 subscription.
I was their Premium user. Then I stopped using their premium services once I started using OneDrive.  When I started using Jotterpad, I needed to install Dropbox because it uses Dropbox to sync files.
If you don't have access to OneDrive then I can say that Dropbox is the best file syncing service you can find. It is much more efficient. It is quite sleek. Its interface is not as rickety as OneDrive's. Microsoft Word works with Dropbox too.
WriteMonkey as desktop editor
If I'm using Jotterpad on my mobile phone, I need to have a nice desktop version of a text editor. 90% of the time I do my content writing on my PC. For the PC, so far, the best text editor that I have used is WriteMonkey. It has the best features of all "distraction free" writing apps you may have tried, especially among text editors. It covers your entire desktop when you are writing. It lets you customize your layout. You can have your own fonts and custom font colors. It even plays a typing sound!
Google Keep as a notetaking app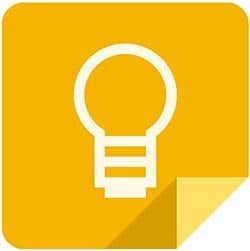 Google Keep is the lightest notetaking app these days. Whenever you think of notetaking you think of Evernote, but Evernote can be very heavy. Besides, on your PC or laptop you don't even have to Google Keep. You can use it in your browser window.
But, for Android and iOS there are very light Google Keep apps that you can easily install.
In Google Keep you don't even need to name your notes. Create a new note and make a note of whatever you feel like. It is going to be there when you are writing.
You can also tag your notes so that you can find them when you need them.
Trello as a content publishing organizer
To be frank, I started using Trello recently, reluctantly. But once you start using it, it is quite a useful app for organizing your content writing schedule.
I'm not still sure how you would use Trello for your specific need, but this is how I use it:
Create a new list called Blog Titles.
Whenever you want to add something to the list, you "Add a card".
Keep adding blogging ideas to the above list – there is also a provision to add descriptions and URLs (research data).
Create a new list called Blog Titles – In Process.
When I start writing a blog post I drag the card and drop it in the Blog Titles – In Process list. If I'm working on multiple blogging ideas, I can track on which blog posts I am working.
Create a new list called Blog Titles – Published.
When I publish a blog post (including publishing and broadcasting) I move the card to the Blog Titles – Published list.
I have created these Trello three-list combinations for various projects to track ideation, actual work in progress, and then completed work.
OneNote as a great information organizer
Again, I started using OneNote because it comes free with my Office 365 subscription. Before that I was using Evernote Premium. OneNote is bulkier and bit rickety compared to Evernote but Microsoft is constantly improving it.  I have seen improvements within days.
Compared to Evernote it is much more flexible and there are great ways of organizing information. There is a browser add-on that lets you clip important bits of information right from your browser.
Hemingway Editor to help you avoid writing complicated sentences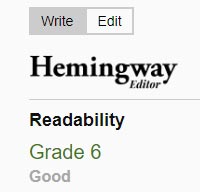 I have just started using Hemingway Editor. Since I'm used to writing in Microsoft Word, I feel a bit awkward. It's also annoying when suddenly you sentence turns yellow or red. But, the more I use it, the more I realize its usefulness.
It is helping me keep my sentences shorter and simpler. This way, a single sentence can contain a single idea. I have this habit of creating long sentences.  I tend to capture multiple ideas with single sentences that unnecessarily complicates them. Unlike Grammarly, Hemingway Editor doesn't do much proofreading. So far, I have observed it doesn't bother with spelling or grammar mistakes.
Its primary focus is on tracking how many adverbs and adjectives you are using. It tells you whether you are using passive voice or active voice. It keeps track of sentences that are hard to read.
The only problem as of now is, it doesn't seem to have a mobile version.
Noisli to drown the noises around you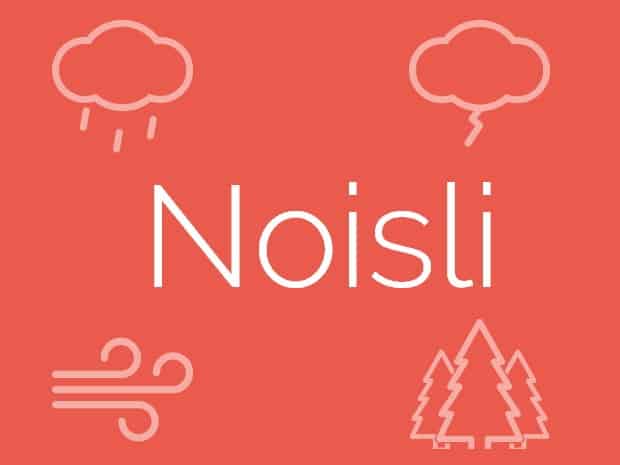 As a writer the biggest problem you may face, are the distractions around you. The sounds. You can hear the sounds around you. Some construction is going on. Kids are playing on the street. People are chatting with each other. TV is playing in the drawing room. Your neighbor has just formed a rock band.
Noisli helps you keep all these distracting sounds away so that you can concentrate on your writing. It creates white noise. It can also play soothing music. You will need a headphone or earplugs to use it. You can either install an app on your mobile phone or you can use it within your browser.
All these apps and services that I have listed above may not all be necessary for turning you into a great content writer. But, in their own ways, they help you write better.
After years of content writing for myself and my clients, what I have realized is, writing needs to be continuous. If you can't write, your writing groove dissolves. There is no on-off switch. The legendary Indian writer Munshi Premchand was known to have this on-off switch. After his 9-to-5 job he could come home and start writing. If someone came to meet him, he would entertain the guest, and then get back to his writing. He lived in a crowded neighbourhood. He had many kids. He took care of his domestic responsibilities unlike many other writers. Despite that, he has written timeless classics.
But most of us don't have that on-off switch. So, when the switch is on, we would like to draw greatest mileage. When an idea strikes, we want to be able to write it down immediately. When you want to access that particular bit of information, you should be able to access it no matter where we are. When we want to write, we should be able to write, whether we are sitting in front of the PC or we are fiddling with our smartphone. Technology, with all its distractions, fortunately, allows us to do that.