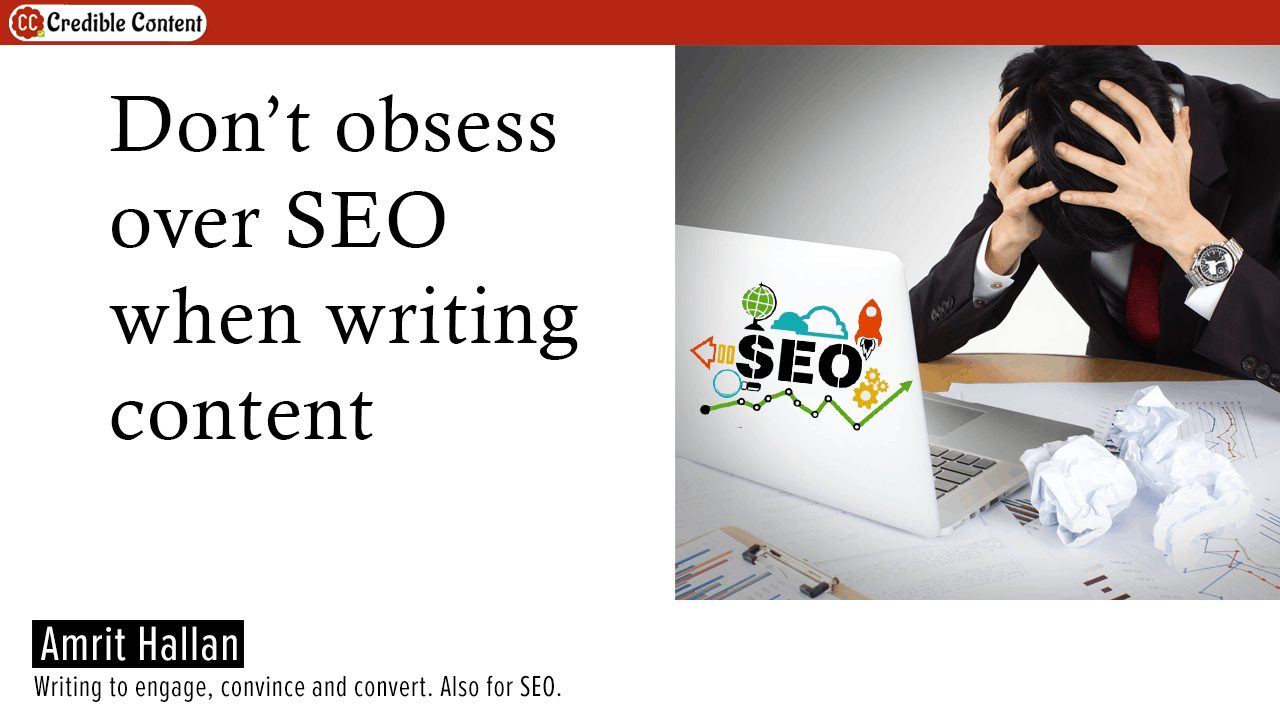 I was just reviewing a web hosting package for someone I know and came across an add-on package that tells you whether you are publishing SEO-friendly content or not.
Do these "SEO packages" really help? What about the SEO add-ons? I recently removed an SEO plug-in from my WordPress setup.
SEO is of two types:
Structural SEO
Content-based SEO
Although there are also on-site and off-site SEO tactics, but in the context of my current blog post, I'm just going to stick to the two above-mentioned SEO types.
What is structural SEO?
This makes sure that the basic structure of your website or web pages/blog posts is SEO-friendly.
To make sense of your web page or your blog post, the search engines like Google take into consideration the keywords within your title. This is debatable, but most of the SEO experts agree that a title containing your keywords is particularly important.
Your title is also important because it appears in search engine listings as a hyperlink.
Multiple studies have revealed that if your title contains the words that have just been used in the search query, the greater number of people click your link.
The same goes with the description. Your keywords or parts of your keywords should appear in your description because then these keywords are highlighted by Google.
Hence, every web page for every blog post must have a clearly defined title and a description.
There is also a "keywords" meta tag but it is no longer relevant.
Another important aspect of structural SEO is, how easy it is for the search engine crawlers to access your main content.
If the crawler has to go through lots of source code (JavaScript, CSS, HTML, add-ons and plug-ins) before accessing your actual content, this negatively affects your search engine rankings. It is because sometimes the crawler leaves your website or a particular web page or blog post without even evaluating your main content because most of its time goes into crossing the jungle of your source code.
How fast your web page or blog post loads also has a direct impact on your overall search engine rankings. Make sure that your web pages and blog posts load fast, preferably within three seconds.
So, these are the components of structural SEO:
The title containing the main keyword or the search query.
Various combinations of the keyword or the search query in the description.
Easy access to the main content for the search engine crawlers.
Faster loading blog posts and web pages.
Most of the content management systems these days allow you to preset these structural SEO components. For example, in WordPress you can use Yoast SEO to make sure that whenever you publish a new web page or blog post, you separately enter the title and the description.
Structural SEO is not something that you need to do repeatedly.
What is content-based SEO?
It is mostly writing content that is most suitable to the query being used by your user.
Suppose a user looks for "Which is the best content writing service in India?"
To satisfy this query, you can either list 10-15 content writing services and then choose the best among them, or you can explain why your content writing service is the best in India.
In both the cases, you should remain true to the topic. You must talk about the best content writing service in India. When the user visits this link, he or she should get the answer he or she is looking for.
This doesn't mean that the answer must be perfect. Maybe the search engine user doesn't want to find information about your content writing service or why your content writing service is the best. He or she may be just looking for a comparative analysis of multiple content writing services.
Whatever you write, just make sure that you are providing an answer to the question being asked.
The next thing to keep in mind is, mention the main query or the keyword within the first 100 words. There is a logical reason.
The search engine crawler doesn't always go through your entire text. It may simply go through the first few paragraphs, or even less. Hence it is important that the crawler comes across your main keyword or the main search query string as early as possible.
Other than this, there is no need to obsess about SEO. Focus on the quality, and to an extent the quantity of your content. Publish regularly. Right on relevant topics. It doesn't matter whether you write 400 words or 4000 words.
What matters is the substance. Don't necessarily extend the length of your web pages or blog posts simply because research has proven that most of the web pages and blog posts that get featured on the first search result page contain more than 1300 words. It differs from industry to industry.