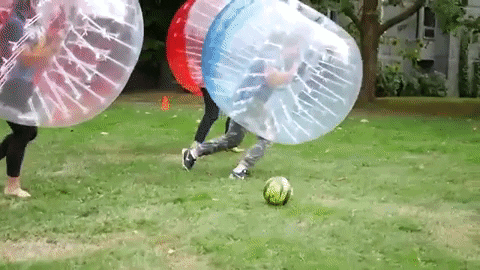 In case you're wondering what's bounce rate, it is the percentage of people leaving your blog (or website) after checking just a single link, and that too, within a few seconds.
High bounce rate is bad, low bounce rate is good.
You need to come up with ways to minimize the bounce rate on your blog. A low bounce rate is good for your conversion and your search engine rankings. I will explain how and why.
Initially when I started writing this post, I had intended to simply publish a couple of paragraphs and then link to another blog post from another website that originally seeded the idea in my mind.
But on second glance, that particular blog post is not written to add to the topic and in fact, most of the topics are a regurgitation of unrelated topics. Such blog posts increase the bounce rate.
In fact, I just discovered that I have written this blog post on a similar topic: How to improve your bounce rate with quality content writing.
Why is a low bounce rate important for your blog's SEO?
As you have read above (or in the blog post I have linked above) your bounce rate is the ratio between the total number of people coming to your blog and the number of people leaving your blog immediately after arriving at the link, without visiting other sections.
Think about it from Google's perspective.
The search engine user comes across your link for a particular search query, clicks it and comes to your blog.
She feels that the information she is looking for is not present on this link. She so disappointed that she doesn't even try to check out the other sections of your blog.
She immediately comes back to Google and carries on with the search.
Google doesn't solely want to depend on its search algorithms because its search engineers know that no matter how advanced the algorithms become, people who want to exploit the logic, sooner or later will.
But people's response to your content cannot be cloned, and this is why, Google takes into account the response your content gets from its users.
When someone finds your link on Google and clicks it, Google tracks the behavior of the user. Currently your link has a particular ranking, let us say, it is on the fourth position of the second search result page, for a certain keyword or a search query.
The user comes back to Google within seconds and either tries out a different query or clicks other links.
This tells Google that the information she was looking for after using that particular keyword or search query, isn't present on your link.
If multiple people do the same thing, Google concludes that your link doesn't deserve its current rankings for that particular keyword or search term and consequently, lowers the rankings of that link.
It's quite logical actually. If your link is not solving the problem for that particular search query, it doesn't deserve to rank there.
Now, reverse the situation.
The search engine user uses a particular keyword or a search query and comes across your link on the second page at the fourth position.
She clicks the link and goes through the entire blog post. It takes at least a few minutes to read the blog post.
This tells Google that the content on that link is good enough to make her stay for some time.
She not just reads the content on the link, she also explores other links on your blog.
It tells Google that your blog contains useful information related to the search query used by her.
As a greater number of people show the same behavior, Google improves the rankings of that link for that particular keyword or search query.
Hence, the lower is the bounce rate for that link for the related keyword, the higher go its rankings.
A lower bounce rate is also important for your conversion.
The longer she stays on your blog, the greater is the chance that she may subscribe to your newsletter or check of the commercial section of your website or blog.
How to minimize your blog's bounce rate?
Very simple. Deliver what you promise.
As explained above, why do people leave your blog immediately?
Because they were misled into visiting your blog.
They saw your title and clicked the link but when they came to your blog post, they realized that it's not what they were looking for.
If this is not a one-off incident and there are multiple people who think that they have been misled (whether you are doing this intentionally or unintentionally), Google takes it as a high bounce rate and concludes that your link doesn't deserve its current ranking for the related keyword or search query, and downgrades it.
Here are some steps you can take to minimize your blog's bounce rate:
Provide specific answers to specific questions
In their pursuit to write long form content I have observed that many blog publishers try to cram as much information as possible in a single blog post.
In such cases, even when you have covered the topic mentioned in the title, it gets buried under extra details. Your readers are unable to find the exact piece of information they are looking for.
Google has tried to solve this problem at its own end: you must have observed that sometimes when you click a link, you are directly taken to the portion that gives you the answer for your query, and this portion is highlighted by a yellow marker.
But even for that to happen, you need to make sure that the answer exists in your blog post in such a manner that Google can locate it.
Long blog posts of 2000-4000 words have their importance, but you don't always have to write them.
Sometimes you can write shorter blog posts that I trust to a particular question.
This will give you more satisfied visitors.
Write and publish blog posts catering to search intent
Since I have published multiple blog posts explaining search intent, for example, you can visit this blog post for a longer explanation – What is search intent and how knowing it improves your SEO – I won't explain it again, but knowing the searcher intent of your visitors and then writing content accordingly, can bring down your bounce rate drastically.
In brief, search intent is the intention with which a search engine user uses a query.
She doesn't always want to purchase from you. Sometimes she is looking for information.
When she finds out that instead of informing her, you are trying to sell something to her, she leaves immediately.
It can also be the opposite.
She wants to purchase something, but you go on and on educating her. She gets confused and leaves immediately.
Therefore, it is vital that you write and publish keeping search intent in mind.
Link to other blog posts from your existing blog post
Linking to other blog posts from your blog also saves you from creating duplicate content.
For example, in the above point, instead of explaining again what is search intent, I have simply hyperlinked to another blog post and if you want to know more about search intent, you can just go to that link.
This way, even if you're unable to find what you're looking for in the present blog post, maybe you will find the right information in the hyperlink.
Shorter paragraphs, smaller sentences, and headings
Simply put, make it easier to read your blog post. When people notice long strings of text going on and on, they feel intimidated and leave immediately.
Write in a conversational style. Write shorter sentences. Even if you want to express something complex, leave it for later.
Draw the reader in. Ask the right questions. Drop the right hints. Tantalize. Invoke interest.
If you can write three sentences out of a single, long sentence, do that.
Don't have more than two sentences in a paragraph.
Organize different subtopics under different headings so that the reader can skim if she wants instead of reading everything, and still make sense of what you are saying.
In conclusion, minimizing your bounce rate or reducing it is crucial for not just improving your search engine rankings but also for improving your conversion rate.
It is not even difficult. Be truthful. Have a conversation with your reader. Sound enthusiastic. Provide short answers for short questions.
You don't always need to show how much you know.
Sometimes, knowing enough to provide the right answer suffices.