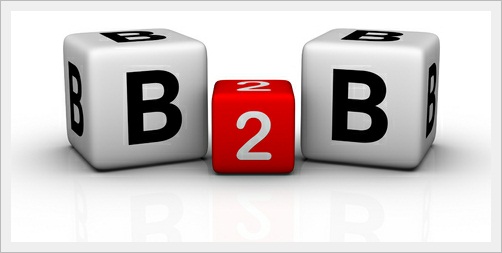 Businesses need websites to instantly provide relevant information to their visitors. They also need engaging content that prompts them to take an action, and eventually turn them into their paying customers and clients.
Regardless of the type of site you have, its content should help generate traffic and build relationship with your target audience. Businesses are normally of two types: B2B (business to business) and B2C. For instance, Credible Content Services is a content writing service primarily catering to the B2B market because we provide content to businesses.
How do you differentiate between writing B2B and B2C content?
When writing for a B2B website, consider the language you would be using. B2B content is normally written for professionals working within a particular niche. These professionals use a certain jargon and terminologies in their day to day interactions with potential clients. Your content should therefore be written with phrases that would make them feel at ease, identify with your business and perceive your business as an expert within that niche.
On the other hand, the language employed in B2C website writing should be devoid of professional jargon and terminologies. It should be written with one thing in mind― how do we meet the needs of the consumers with easily understood content?
In a B2B, the buying process begins when a prospect accesses a company's website or blog. Decision makers from different departments from within that particular company need to have access to some kind of information to accelerate their buying process. Because of these varied audience involved in the buying process, your web content must have sections addressing all these. But when writing for a B2C website, you are writing to the general public (which may be a varied audience I agree) and they all have one thing in common―How does this product or service meet my needs? If you are able to capture this in the content writing process you are done. Anyone who visits your website would see his or her needs met (though they are from different backgrounds).
B2B websites purchases require evaluating multiple factors. The buyer needs to do more research on the products, organize thoughts and analyze before a purchase is made. The content writer should go the extra mile to make whatever information a company may need to facilitate the buying process available, research should be presented in a form of write-ups (web contents) and condensed in an easily readable and or downloadable format. Such write ups may include white papers, case studies, referencing, e-books etc.
On the contrary, B2C writing does not need deep research in order to generate the contents as the consumer makes the buying decision alone. As such if he or she is convinced, the product or service meets his or her expectation and more importantly, if the pricing is right compared to other competitors, he or she would settle for yours.