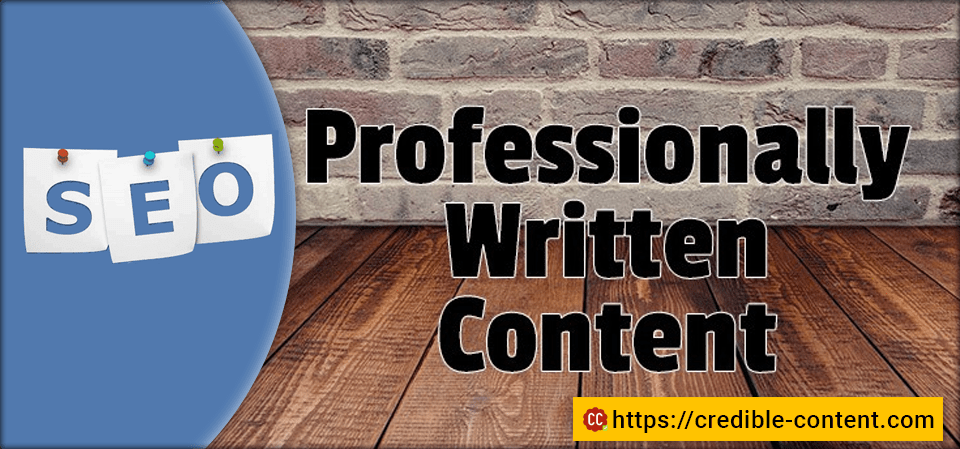 Many SEO experts claim that there are 200+ factors that influence your search engine rankings. Optimized content is one of them. But most of these factors are influenced by the quality of your content.
Often, I advise my clients that if they need to make a choice between hiring an SEO company and hiring a proficient content writer, at least for the time being, make the choice in favor of a content writer. Not because I provide content writing services and if they hire me, they are going to pay me, it is the most obvious choice to make.
Now, when I say writing optimized content is one of the biggest influencing factors for your search engine rankings, I assume that I'm talking about, and your understanding, high-quality, relevant content.
Content is the foundation of the structure of rankings you are going to build upon. This foundation can be solid. This foundation can be weak. But foundation it is. If the foundation is weak, you are either not going to be able to build your structure of rankings, or your structure is going to collapse sooner or later.
SEO experts are important. I'm not saying they are not important. They give your content writing the right direction.
In fact, if you can hire a good SEO expert and a content writer, this can be a win-win situation.
A year before Covid-19 hit, I was working with a UK-based market research company. They had hired a good SEO company to strategize content writing. I could have done that for them, but they preferred to work with an expensive SEO your company. Which was a good decision.
One thing I liked about the SEO company is that they knew exactly what titles I needed to write content for, how tough or weak competition our individual titles faced, and how long must the pages be in terms of the number of words. They had access to some great SEO tools that I don't have. This saved us a lot of time.
For example, when I am in a flow, I don't mind writing 1000 words even if the client has asked me to write 600 words (I don't charge extra for those 400 words). But the people from that SEO company insisted that if they had asked for 600 words, I stuck to 600 words. The logic was, writing those extra 400 words was a waste of time, and they didn't have much time. To beat the competition, they needed just about more than 550 words. Made sense.
By the end of the day, I won't hesitate to say that for better SEO, all you need is high quality content that is well written and written in a manner that is easily understood by search engine algorithms.
An SEO company can help you get back links – you need back links to boost your rankings.
An SEO company can audit your website structure to make sure that the content organization is search engine friendly and all the elements needed to make your search rankings better are present.
An SEO company also monitors your current rankings and raises the red flags in case some of the rankings are going down.
So, in that sense, an SEO company provides you the needed vigilance. As a business serious about improving and maintaining its search engine rankings, you need such vigilance. The rest is taken care of by regularly publishing high quality content.