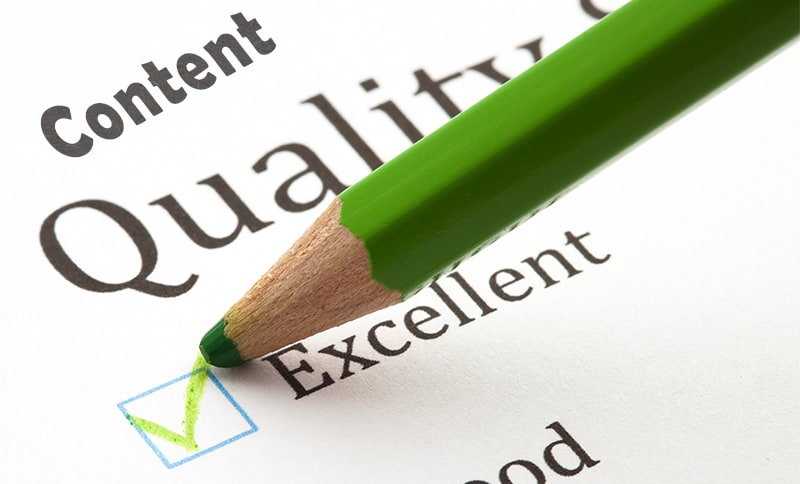 Do you think quality content writing matters? As a business vying to promote yourself through the power of content marketing, how seriously do you take the quality of content that you publish on your blog or website?
As a professional content writer I am routinely approached by clients looking for highly cheap content. This is also because they think that if they suddenly publish lots of content covering every possible keyword their search engine rankings will improve, but at the same time, they either don't have the needed budget or they don't have the inclination to spend enough money on getting the content written (because they aren't sure whether it is going to work or not). Since they don't want to spend much money on the content (due to whatever reason) they are often fine with publishing inferior-quality content, thinking that once people are drawn to their website, somehow they will end up doing business with them (the same sort of people are fine with spamming people with emails). Unfortunately (unfortunately for them, fortunately for people who take content writing seriously and would like to maintain a reasonable level of quality) this rarely works and even if lots of people end up on their websites, very few actually do business with them.
Regular interactions on social media and social networking websites like Facebook, Twitter and YouTube may give you an impression that people aren't much worked up about what sort of grammar you use while expressing yourself. In fact, people who care about grammar in casual conversations are often termed as "Grammar Nazis". Then why does quality content writing matter especially when it comes to promoting your business and generating leads and sales?
In the business world, quality means seriousness. If you are putting effort in producing quality content writing, it shows that you are serious about your business, and you also respect your customers and clients. If you don't respect them, you don't care about the sort of language they are exposed to. If you are not serious about getting business from them, you're not going to spend much effort and money on getting quality content for your website and blog. You are fine with publishing mediocre content because you anyway have no confidence in your business. This is the message that you send when you neglect quality content writing.
So it has got nothing to do with how well you can write and what an impression you can make on your customers and clients. It is about conveying a message that you take your business very seriously, you take your customers and clients very seriously, and this is why, whatever it is they come across on your website, it is of high quality. When you respect your website visitors (or email recipients) it means you respect your own business and when you respect your own business, you take utmost care that whatever is present on your website is of good quality.
How to maintain the quality of content writing on your blog, website and emails

You can take care of the following in case you want to publish quality content:
Hire a professional content writer if you are not comfortable with the language you need to write in.
Avoid excessive use of jargon.
Always keep the central purpose of your writing in your mind if you are writing yourself and instruct your content writer to do the same in case he or she is writing content for you.
Although you don't need to be a "grammar Nazi" be mindful of your grammar and don't commit mistakes that reek of carelessness and ill-education.
Try to write in the language of the persona you are targeting.
Do proper research when writing.
Use a conversational style.
Continuously solve problems of your prospective and current customers and clients when writing content for your website or blog.
Use proper formatting such as headlines and bulleted points to organise main points of your content to make browsing and scanning easier for your readers.
Use interlinking (hyper linking to other important pages and blog posts on your website) to avoid content duplication if you need to explain a single point from within multiple pages and blog posts.
Try to deal with just one topic on one web page or blog post.
Use smaller paragraphs whenever possible and express just one idea.
Use images that help your readers understand your content better.
Thoroughly proof read before publishing.