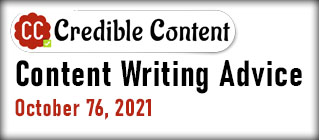 I have observed that many clients want to incorporate as many keywords as possible when they are sending web page or blog post specs.
Even when I tell them that I will focus just on a couple of keywords and not more, they send me LSI keywords.
Using LSI keywords is not an excuse to use more keywords; LSI keywords are alternative keywords for the main keywords. But they think that LSI keywords can also be used to incorporate a greater number of keywords.
Although sometimes it is possible to use lots of keywords in a web page or a blog post contextually, in most of the cases, they end up diluting the main topic.
Want to improve your search engine rankings through strategic use of keywords?
Do not use highly competitive keywords – use longtail keywords comprising at least 3-4 words.
Use keywords such that they help you write about the main chosen topic with greater clarity and focus.
The more divergent keywords you use, the more you dilute the SEO power of your content. This adversely affects your search engine rankings.