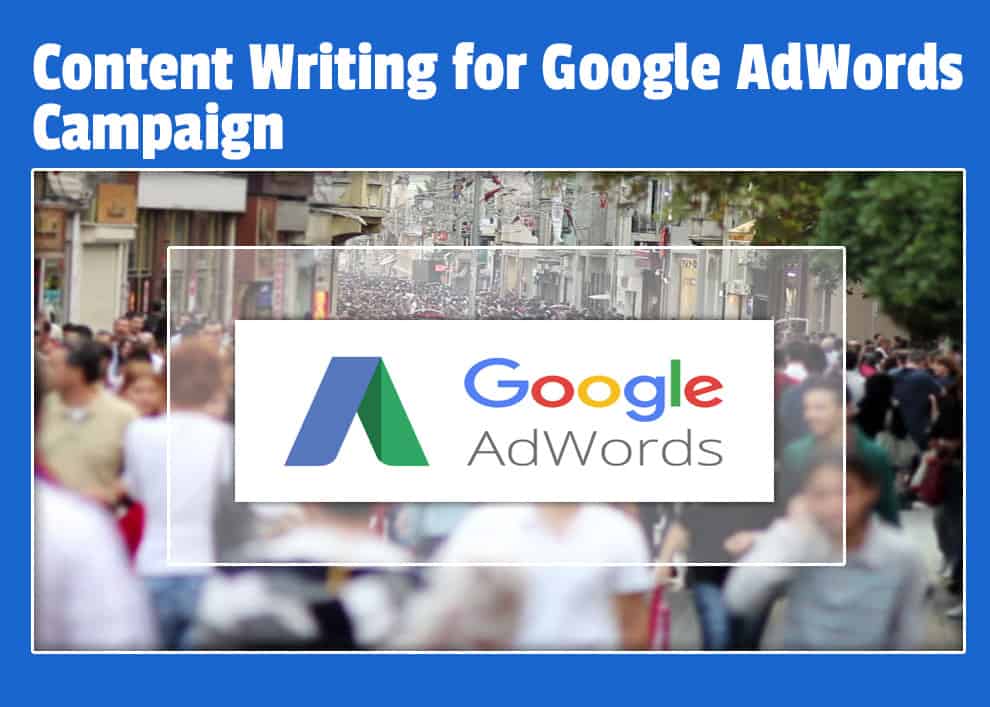 Content writing for your AdWords campaign can be very critical.
No one needs to tell you that you are paying for every click when you run an AdWords campaign.
Since you are paying for every click, it is natural that you would like to improve not just the click-through rate but also the conversion rate of your landing page (you are using a landing page, right?).
A professionally written ad copy for your campaign as well as the copy for the landing page can reduce your cost almost by half.

Do you know that a better click-through rate can considerably bring down your per-click cost? Google has designed its AdWords algorithm in such a manner that the greater number of clicks there are, the less money you have to pay. This is to encourage people to come up with a convincing ad copy.
Multipronged content writing to improve your AdWords campaign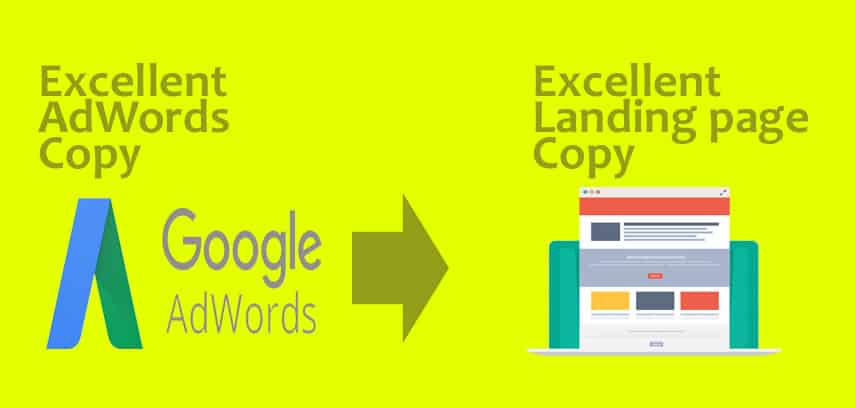 Our content writing service for your AdWords campaign can help you at two levels:
Create high-conversion AdWords campaign to bring down your pay-per-click cost,
Copywriting for your landing page to improve your conversion rate
The success of your AdWords campaign depends on
The copy of your AdWords campaign
The copy of your landing page

Writing the ad copy for your AdWords campaign
We can write a killer copy for your PPC campaign to increase your click-through rate. From planning stage to execution stage, we can offer you a full turnkey AdWords campaign copywriting solution.
In order to run a successful PPC campaign you need to bid on the right keywords. Just because Google is suggesting some keywords doesn't mean these keywords are going to bring business to you. Since Google makes its revenue from your campaign, it wants you to bid on as many keywords as possible.
Bidding on many keywords increases your costs and consequently, brings down your conversion rate. At Credible Content we can help you find the right keywords for your business – keywords that will actually increase your business.
You don't need traffic from your PPC campaign. You need traffic that converts. Only those people who want to do business with you should click the links. So, message in your ad campaign should be clear, devoid of confusion. We can create such messages for you.
As mentioned above,
More clicks => Lower per-click cost
Our targeted and effective AdWords copywriting service will drastically bring down your advertising costs.

Content writing for your landing page
Your landing page copywriting should be as effective as your AdWords campaign copy. Even if your AdWords campaign is marvelous, if your landing page doesn't convert, you will be wasting your money.
Do you have a landing page for your AdWords campaign?
Many people mistakenly use their website homepage as a landing page. Your home page is full of distractions. Many people who land on your homepage through your AdWords campaign will get distracted and eventually, go away.
On the other hand, the purpose of your landing page is very clearly defined. There is less chance of people getting distracted. This is why it's very important to have dedicated landing pages for your individual AdWords campaigns.
Not every PPC campaign is intended to make sales. Some campaigns are launched just to create awareness or just to familiarize people with your brand. Even then, your campaign should link to only a particular blog post or webpage.
But, if you are running your AdWords campaign to get more subscribers or more customers or more people who download your e-book or case study, you need a specific page. You need a vertically-focused page.
Credible Content can help you write highly focused and compelling landing page copy.

Content writing for your AdWords campaign and landing page
It's the combined effect of a well-prepared AdWords campaign and a well-written landing page that generates you more business and more leads.
Why is it difficult to write a great AdWords campaign?
First, there are a limited number of characters you can use and within those characters you need to create compelling messages.
Within those limited characters, you have to convince search engine users that THIS is the link they must visit. THIS is the link that is going to provide them the solution they are looking for. THIS is the link that is going to solve their problem.
Then, when they come on your landing page, they should actually find what they're looking for.
This is why it's very important that there is a direct connection between your AdWords campaign and your landing page. Your landing page must offer exactly what is being proposed in your AdWords campaign. Even a little bit of confusion can send people away.
Want to know how we can deliver best content writing for your AdWords campaign and your landing page?