Are you looking for a professional blog content writer for your business blog?
If you need a blog content writer I can provide you high-impact, search engine optimized blog writing services.
Why do you need a professional and experienced blog content writer?
Every business and every individual who wants to promote himself or herself on the web needs a blog these days.

A blog has multiple benefits for you:
Improves your SEO and hence increases search visibility.
Increases inbound traffic.
Gives your visitors a reason to visit your website/blog repeatedly.
Increases your content density.
Gives social media and social networking users material to share on their timelines.
Increases engagement on your website that in turn improves your SEO.
Gives you an opportunity to establish yourself as an authority because you regularly share your wisdom through your blog.
Regularly give new content to Google to crawl, index and rank.
You need a blog content writer because the success of your blog, whether personal blog or business blog, depends on the content quality, and regularity.
A blog writer can give you both: regularity and quality.
You may be able to write blog content for your own blog, occasionally, but running a business blog is a serious undertaking. If the frequency of publishing fresh content on your blog is not maintained, the Google crawler never learns your publishing pattern and hence, crawls your website haphazardly.
On the other hand, if you maintain a schedule the Google crawler adapts its crawling rate based on your schedule and this allows you to get your content indexed and ranked in a few hours, if not in a few minutes.
Since a blog writer writes professionally, he is committed to providing you high quality blog content regularly, at set intervals.
For example, if you want to publish a blog post every Wednesday and Saturday, maintaining your own schedule, especially when you have to meet your professional commitments, makes it very difficult for you to write and publish on time.
Blog writing and blog publishing includes:
Regularly auditing what has been published and what remains to be published.
Continuously coming up with useful topics.
Researching for the topics.
Writing engaging, conversational content.
Doing the above for repeatedly, month after month.
Hence, it is always better to assign the job of writing high-quality content for your blog to blog writer.
Although deciding to publish a blog is one of the best business decisions you can ever make, maintaining an active blog requires effort and dedication.

When you have just started a blog you may have lots of ideas and in the spurt of creativity you may even publish some great blog posts at quick intervals.
But as you begin to run out of good blogging ideas, you either start publishing inferior-quality content or stop altogether.
This is a crucial time when you need to blog content writer.
A trained blog content writer will make sure that there is a continuous supply of high-quality content for your blog.
What is blog writing? It is simply means writing for a blog.
Your blog content writer can help you improve your SEO
One of the main reasons why businesses and individuals decide to publish a blog is that they want to improve their SEO.
Although a blog is by default designed and structured in such a manner that once you start publishing content on an ongoing basis it improves your search engine rankings, the problem is that hundreds of professionals like you are already publishing blogs in your field.

If you run a gardening business, there might be many gardening professionals who already enjoy good search engine rankings due to the sort of content they have already published.
If you closely observe websites that have already ranked well on Google, you will be able to observe why they are ranking well.
There are multiple reasons why a website ranks well on Google:
The amount of content the website has (for example a publication like the Guardian).
The authority the website has (many websites and social media and social networking platforms link to it).
The number of authority incoming links.
The existing rankings of other links on the same website (if there are more links ranking well, the overall ranking improves).
The frequency with which new content is published (1300 pages every day for Washington Post, if I'm not mistaken).
The titles and the subjects a website uses to publish content on.
The degree of optimization when writing and publishing content.
There are multiple internal and external factors that have a cumulative effect on your search engine rankings.
You don't have much control over external factors other than making efforts to get quality back links.
On the other hand, you have full control over internal factors such as publishing optimized content, publishing content regularly, carefully choosing the topics and having an optimized source code.
Your blog writer plays a big role, in fact, the most important role. Without quality content, there is no reason for your blog to exist.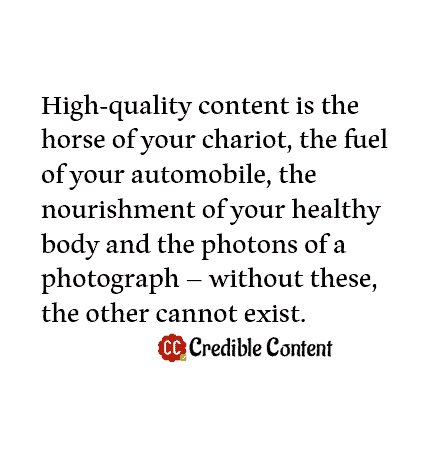 High-quality content is the horse of your chariot, the fuel of your automobile, the nourishment of your healthy body and the photons of a photograph – without these, the other cannot exist.
Many factors are involved if you want to improve your search engine rankings but the most important are the way you chose the titles of your blog posts and the way you arrange content.
There needs to be a judicious use of your main keywords and targeted search terms when creating blog titles and body text.
An inexperienced blog content writer can get you penalized instead of improving your search engine rankings.
The tragedy is, most of the business owners don't even realize that the web content writer or the blog writer that they have so good spiritedly hired is in fact harming their search engine rankings instead of improving them.
It takes experience and training to write highly engaging content that seems conversational and informal but still accommodates your keywords and search terms in a methodical manner.
Through my blog writing service I can deliver exceptional content that is conversion friendly as well as search engine friendly.

A blog content writer to improve engagement on your blog
The benefit of hiring a blog content writer from Credible Content is that we don't work with casual writers.
Anybody who can write, is not a writer.
Some people who become blog writers are content writers because they have got nothing else to do or they are between jobs.
There is nothing wrong trying to make a buck when you have a little extra time but what matters by the end of the day is how well you can write and how well you can express yourself and communicate the ideas of the client.
A true writer is someone who loves to express himself or herself through words, and can do so.
Writing on the web is quite different from writing for conventional print publications.
Readers on the web have shorter attention span because they have to wade through scores of distractions to read or consume your content.
So, you need a blog writer who writes in a manner that the writing catches people's attention immediately and keeps them hooked on to the message of your blog.
Your blog content writer must know how to write for the web, especially for mobile reading.
How to choose the blog writer you need for your business blog?
Hiring a content writer for your business is very crucial. I have written a dedicated blog post on it, titled how to hire an SEO content writer.
This is one of the most crucial things you're going to do on your way to creating a successful business blog – choosing exactly the blog writer that you need.
Remember that you're not looking for someone who will simply fill up chunks of content into your blog. This may have worked a few years ago, but it no longer works.
Every blog post must have a meaning. It must solve a purpose.
Hence, your blog writer must be able to understand your need to publish purposeful blog posts.
Your blog writer must also be able to write for the Internet. He should be able to understand the psychology and the state of mind of an average Internet reader.
On the Internet, people don't read long sentences. So, as far as possible, every sentence must be simple, yet, powerful.
Simplicity is also good for your search engine rankings. No matter how strong the algorithms become, they are machines after all.
Hence, for the machines, making sense of complicated sentences can be difficult.
The simpler your sentences are, the better they are for your SEO.
Finding a blog writer who can be simple as well as professional is very important.
Your blog writer must also be passionate. He should have a passion for communicating and talking to people.
Writing is like a stage performance. If you're not passionate about your performance, you won't get a good response from your audience.
Similarly, if you're not passionate about your writing, you are not going to get good response from your readers.
Consistency and discipline? Yes. Your blog writer must be able to deliver your content regularly, as per your schedule.
Then comes SEO. Although SEO shouldn't dominate your writing, it is not something you can sidestep if higher search engine rankings matter.
After making sure that the quality of the writing is up to the mark and it solves a purpose, SEO attributes must be incorporated.
Your blog writer must be able to achieve this without compromising the overall quality of your content.
You may like to read What types of business blogs have I been writing for as a blog writer?
Want to know more about my blog writing services? Contact me today.