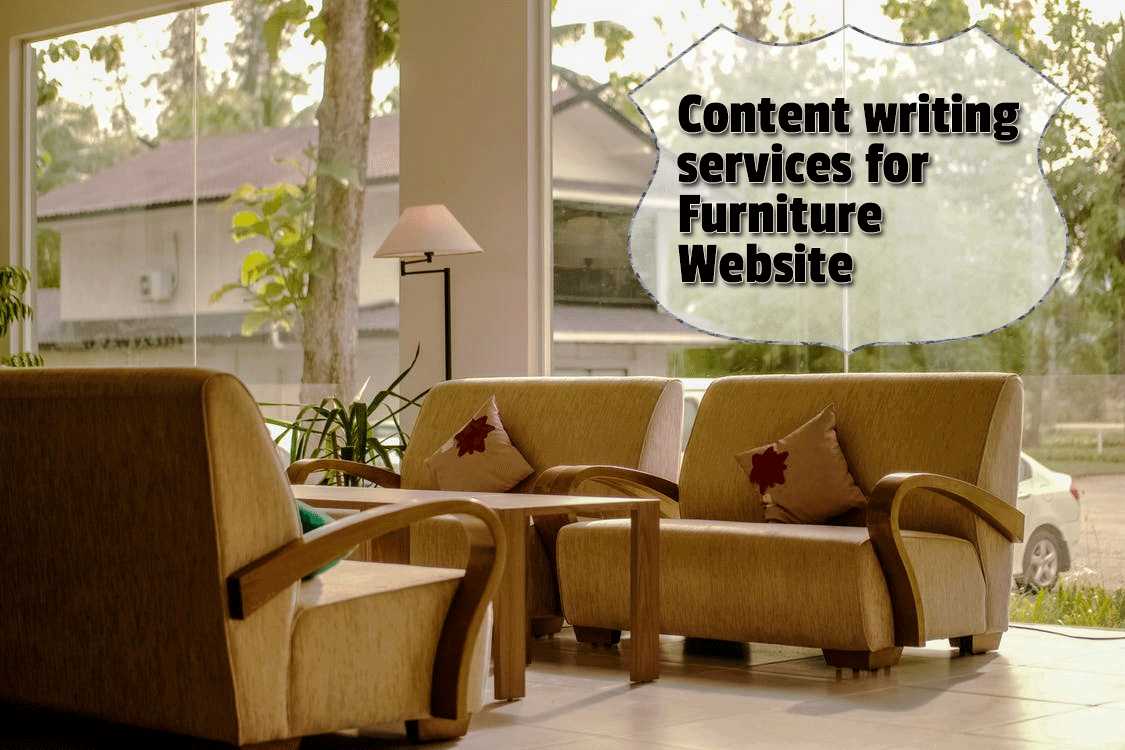 Are you looking for a content writing service for your furniture shop website?
Our content writers can provide you highly professional and engaging content for your furniture website.
We can help you improve your conversion rate as well as search engine rankings for the entire website as well as individual furniture items.

Normally, for a furniture website you need content for the main page and after that you need content for individual furniture items. They are called item descriptions.
The item descriptions should be, naturally, descriptive.
They should be written engagingly, and they should reflect your personality, branding and the philosophy that you inculcate among all your furniture items.
It is a given that our content will be flawless, error-free. Aside from that, at Credible Content we also believe that your content must also have a "voice".
By "voice" what we mean is, when people read your content, they should feel as if someone is talking to them.
The writing should be active instead of passive. People should be able to read it fast.
How can we help you improve your conversion rate?
Your conversion rate depends on two things:
People's ability to find the right information at the right time
Your ability to communicate the greatest benefits of your products
Our experienced content writer (or content writers) will make sure that all your main pages and description pages are search engine optimized so that people can find them for the right search terms.

Side note: Your search engine rankings don't just depend on how your content is written but your content makes a very big difference.
One thing we stress on is providing the most accurate information to your visitors.
Hence, if someone is looking for a mahogany wardrobe with three doors he or she should be able to find all the related information with no questions unanswered.
If someone is looking for an adjustable sofa in beige color, he or she should be able to get all the details he or she needs to make up his or her mind.
The more accurate information you have on your website, the better is your conversion rate.

Compete in the highly competitive furniture market
The furniture market is highly competitive, especially on the Internet. There are scores of websites.
With most of the furniture websites being able to deliver furniture items across multiple regions and states, the competition gets more severe.
It is very difficult these days to get good search engine rankings for a furniture website.
Despite high competition your website can enjoy good search engine rankings provided you have high quality content that provides answers to people's queries and concerns.
A good thing about working with Credible Content is that our content writers are not just better writers, they are also well versed with the nuances of search engine algorithms.
There is a cornucopia of search engine traffic possibilities that remains untapped because your major competitors are all vying for highly competitive keywords and search terms.
We will help you find the least competitive search terms for your business and then we will work our way up the most competitive content.
We will write no-nonsense content that is pleasant to read and easier for the search engines to index and make sense of.
Want to know more about how we can supercharge your furniture shop website with our quality content? Do contact.