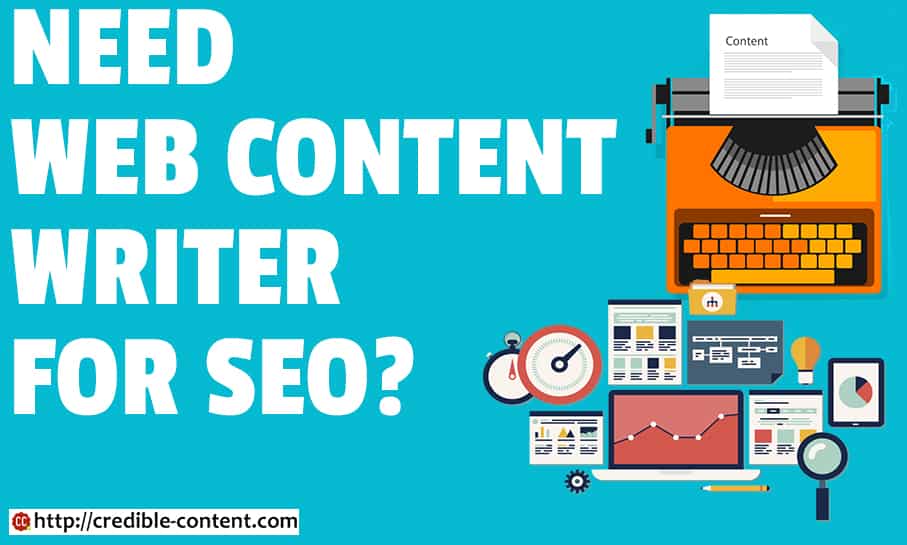 You need an experienced and trained web content writer if you want to improve SEO of your website. This is because these days SEO no longer means using a smattering of your keywords and targeted search terms throughout your content.
These days you need quality content that helps you improve your search engine rankings. Your content should be engaging, conversational, usually in the form of questions and answers, relevant and topical. If your web content writer can take care of these attributes, much of your SEO problem is automatically taken care of.
Do you want to improve your search engine rankings through quality content?
Frankly, you can improve your search engine rankings without an search engine optimization expert but these days it is extremely difficult to get higher rankings without a trained writer. Why is it so?
In order to get higher search engine rankings you need the following:
Well-written content
Strategic usage of your keywords and target search terms throughout your content
Social validation
Backlinks
Fresh content
Regular updates
All these activities 1-6 need active participation from an experienced web content writer.
Well-written content
Search engine algorithms are becoming more advanced. They can detect inferior-quality content. Even off-the-shelf writing tools these days can tell whether your writing contains errors or not. If your writing contains lots of spelling and grammatical errors, your content is downgraded by Google's ranking algorithms.
Quality content, well-written content is the foundation of your SEO strategy.
You can get well-written content only from a web content writer that is comfortable with the language he or she is writing in, and not just comfortable, but also highly expressive.
Strategic usage of SEO keywords and target search terms throughout your content
Although there are many factors that can affect your search engine rankings that have nothing to do with your main and secondary keywords, how you incorporate keywords into your content writing still matters.
A trained web content writer knows how to incorporate your keywords without overusing them.
The problem with keywords is that you need to be very careful. They are like a double-edged sword. When writing content, many writers don't realize when they are overusing keywords and over-optimizing their webpages and blog posts. This can be harmful to your SEO.
Your business needs a web content writer who knows how to strike the perfect balance between good writing and optimized writing.
Read How to write content for humans but optimize for Google and other search engines.
You need to use your keywords. How you use them depends on how comfortable you are in the language you write.
Keywords are used in the following manner:
Use your main keywords or phrases in the title of your webpage or blog post.
Use your main keywords and secondary keywords within the heading tags like <h1>, <h2> and <h3>.
Use your main keywords and secondary keywords in the first paragraph and the last paragraph.
Use LSI keywords – alternative keywords so that if you need to repeat your words, you don't end up repeating the same keywords and consequently, appear to be spamming.
Use your main keywords and secondary keywords in the hypertext when you link to other webpages and blog posts.
All these steps may seem easy but when you try to incorporate them into your entire content writing process the situation can get tricky. As I have mentioned above, SEO content writing is a double-edged sword. You can get your website or blog penalized while trying to optimize your content. This is why you need an experienced web content writer to provide you a perfect balance.
You need a web content writer for social validation that leads to better SEO
Social validation is a big parameter when Google is ranking your content. No matter how smart the ranking algorithms become, they cannot match human intelligence and emotion.
Humans use their intelligence and biases to react to your content. They can choose to completely ignore it – which means your content isn't inspiring and useful – or they can choose to share your content on their own timelines – which means they find your content valuable and useful.
If many people share your content you gather social validation. Google uses this social validation to conclude that you are publishing valuable content and it will be useful to its users if it is ranked higher compared to those things that haven't been able to garner enough social validation.
You need a web content writer to create quality content. If you don't create quality content people are not going to react to it positively. If you don't use a content writer, your content will be uninspiring.
A capable writer can get you lots of backlinks
What are backlinks? These links are the links that you get from other websites and blog posts. When people like what you are publishing, they link to it. Google takes backlinks as endorsements.
People link to your content only when it is valuable and they would like to share it with their own visitors or add value to their own webpage or blog post. They will never link to inferior-quality content.
The more quality content you have on your website or blog, the greater is the probability that people will start linking to your content. And who provides quality content? For that you need an experienced web content writer.
For SEO, your website needs fresh and updated content on an ongoing basis
Google loves to crawl and index fresh content. The more content you give it, the more intelligent it becomes. The entire Google system has been designed in such a manner that it thrives on freshly updated and created content.
Unless content creation is your primary profession, regularly creating quality content can be daunting task, and in fact, it can be counter-productive if you decide to do it on your own.
On the other hand if you hire a web content writer you will ensure a regular supply of quality content to your website or blog without glitches.
A great thing about collaborating with Credible Content for your website content writer needs is that I can provide content through multiple authors with different expertise. For many years I have been working alone but since now many clients approach me for SEO content (which often means many blog posts and articles, sometimes 50-100) I have also started collaborating with web content writers from all over the world.
So, if you want to boost your search engine rankings with quality, targeted content, contact me and if everything goes well, within three months you should start experiencing an improved SEO.