Welcome to my content writing and copywriting samples (portfolio) page. While trying to figure out how to get more search engine traffic I noticed in my Google analytics profile that lots of traffic is coming to this page. So I have decided to modify and include some more information.
A small glimpse of content writing and copywriting samples from Credible Content. Brief portfolio. Project-specific samples can be provided upon requested.
As you can make out from the website I am a freelance writer providing content writing, copywriting, content marketing and content strategy services. Simply, I provide you the right (written) content.
Please explore my website to know more about my website. You can also read my blog that I prefer to call "Content Gyan" that translates to content knowledge. If this doesn't work for you you can simply use my contact form to get in touch.
Of course this page is about my portfolio. To be frank, I know I don't advise this to my clients, I haven't been very attentive to this section, which, I should have been.
Portfolio page is important: before giving you work your clients want to know what you have been up to and what sort of services you have provided so far and what sort of clients you have worked with.
This page may not include all my important work but gradually I will be making it as comprehensive as possible. This will certainly help you form an opinion. It's all right if you don't find the samples up to the mark — I am still learning and constantly improving myself. So I am a much better writer than what I was, say, last week, and the next week I will be better than this week.
Nonetheless, as an experienced freelance writer (been providing the service since 2004) I can assure you my writing can improve your conversion rate because before writing I will try my best to thoroughly understand your business.
I will try my best to write in a language your customers and clients understand.
I believe in performance so whatever I am writing it should move your customers and clients to some sort of action, a positive action, an action that encourages them to do business with you. Of course there are some occasions when a client is not happy with my work but we always work it out.
Anyway, here are the samples. Again, I am constantly updating this page. So if you don't find something you're looking for please don't think that I don't have it (agreed, I cannot possibly have everything under the sun); just contact me and I will give you the needed information.
Please note: Most of the information on this page was horrendously outdated so I am in the process of updating it. So whatever is being showcased here is just a tiny part of my portfolio. For more targeted samples, please contact me.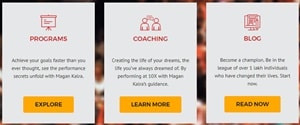 MaganKalra.com | This is one of my most recent projects and also one of my favorites because I like motivating people through my writing. I'm constantly writing on my Content Writing and Copywriting blog that your writing should be able to move people. It should inspire them. Change their lives for the better. Motivational writing does that. It positively impacts people. I wrote the main web copy, the blog posts and the e-book.

Benq Malaysia | Although Benq has many websites, being a multinational company, I specifically created content for its Malaysian website. It involved creating product profiles (computer monitors, LCDs, cameras, projectors, etc.) and advertising collateral used in regional publications. They were looking for someone who was comfortable talking about technology.
Industry: Electronics, Technology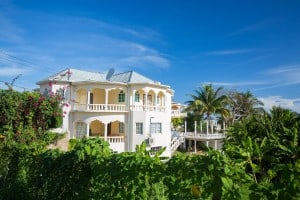 Jamaica oceanview villa | I have been providing content for the Best Villas website for many years now. I prepared their primary content and these days I'm writing information articles and blog posts for them. Very nice people. I had assigned one writer for preparing drafts for them that I used to edit and refine later on. Unfortunately, that guy extensively plagiarised while I totally trusted him. I'm really grateful that the person coordinating the work at The Best Villas gave me full time to undo the damage.
Industry: Vacations, Holidays, Rentals, Real Estate
Centronics Support | I have been writing content for Akshar (the proprietor) and his various clients for many years now. Now we have also grown close friends and routinely have beer together. The funny thing about Akshar is that he is the only client who has chased me (instead of the other way around). For two months he kept calling me and those days I wasn't taking work from Indian clients (because Indian clients are notorious for not paying). During those days he paid me through his nose (because I didn't know him well and just treated him as ruthlessly as I would treat any other client) but he totally gets content. He totally understands that without content there is no online business. Working on many simultaneous projects for him and his clients right now.
Industry: Web Designing, Online Marketing, Email Marketing, Website Redesigning
Deco Wall | I started with them with product descriptions. This was a challenging project because most of the wall stickers are more or less same but they have different patterns. I needed to use the same technical specifications again and again but create content centred around the design of the wall stickers. I also needed to invoke a feeling of family, homliness and belonging while giving the technical specifications. In between I have also created main content for their sister website too.
Industry: Interior Design, Interior Decoration, Wall Stickers, Wall Decorations, Door Stickers

Gateway Shipping Containers | As the name suggests, is a company that sells new as well old as shipping containers. It's an Australian company. I got the work through LinkedIn and it was not a direct work, I collaborated with the content marketing company. Unfortunately, I worked for just a few blog posts because suddenly I got lots of assignments and couldn't carry working with them for a long time. But it's a lasting relationship.
Industry: Shipping Containers
Click4Assistance | It's a real-time live chat application company primarily providing its services to the UK market. Website live chat is a highly competitive industry and often it is very difficult to increase search engine visibility. They hired me to write highly focused landing pages and blog posts centered around their main keywords and key phrases. They didn't want the keywords and key phrases be stuffed in the body content but strategically placed. Over a period of 4 months I wrote over 100 landing pages for them. It's an ongoing assignment. I'm also writing long-form articles for them (around 2400 words) based on current events going on in the UK (I need to create a context where I can relate the current events with how live chat can help during these events).