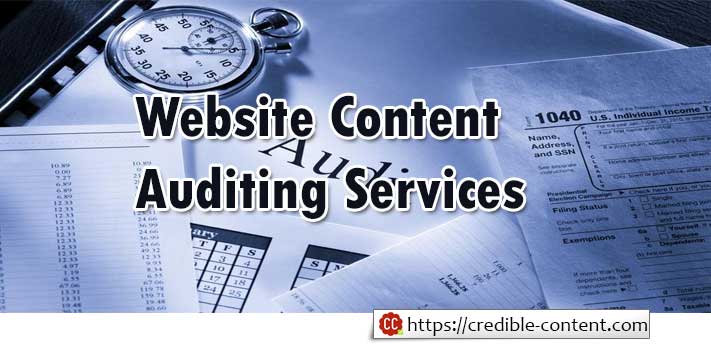 With my website content auditing services I can help you bring your existing content up-to-date and improve its conversion rate. There are many businesses who have created a great number of pages in blog posts without paying much heed to their quality. The search engines like Google can be partly blamed because for many years they allowed people to create content indiscriminately and also encouraged such behavior by ranking them well. Then suddenly they changed their ranking algorithms – especially google – and started penalising content merely created to improve search engine rankings.
If your website or blog has lots of such content I can help you improve it.
What type of website content needs content auditing services?
Having provided professional content writing services since 2004, I have had my fair share of clients wanting "cheap content" merely to fill up their websites and blogs. All they were concerned was to get lots of content at very low rates. Although personally I never worked on such assignments, I did outsource such work to writers who were ready to work on low wages, without taking my cut. I would simply tell my clients that look, I'm not going to write this, but I know writers who would. Then I would also tell the writers, that look, I have clients approaching who require very cheap content and if they are ready to write for such clients, they can go ahead. Clients who understood the value of good content and were also aware of the pitfalls of having cheap content often later on hired me to audit their content and improve its quality. But such clients were very few.
Your website content can use my content auditing services if
You think that your content is not well-written
Your content is harming your search engine rankings instead of improving them
Your content doesn't engage your visitors
There are many spelling and grammatical mistakes that you would like removed
The content is written in a very unprofessional manner
The content is mostly written to target keywords paying scant regard to its quality and relevance
The content was written by writers who have no sense of your industry but simply wrote for the sake of money
You feel awkward that your prospective customers and clients find lousy content on your website
Your content doesn't target the intended audience
I will totally transform your content with my auditing services
I will go through every link, every word, every sentence and every paragraph and then come up with a link-wise report. I will spend ample amount of time understanding your business, score strengths and weaknesses and the solutions that it provides to your target customers and clients. I always write content from the perspective of the end user and not the product seller. It's the end user who needs to be convinced by reading your content, so this is the attitude that I use while auditing your existing content.
Auditing by the way, does not mean that I'm going to rewrite content. That's another thing. I will carry out an audit and point out the problems and if you agree, you can either hire me as your content writer to revamp your content or you can work with another content writer – as it suits you. My job is to tell you where the problem lies, and how you want to deal with that problem depends on you.
Contact me if you want me to audit your content.