Make a meaningful brand presence for your healthcare business through Credible Content writing and marketing services.

The healthcare industry is quickly embracing the Internet to reach a wider audience and quality content writing and content marketing services can help you create an effective presence on the web.
Whether you are selling food supplements or other healthcare products and services, when you come online, you not only want to generate more business, you also want to make it easier for your existing customers and patients to avail your products and services.
Even your existing partners, suppliers, investors and contractors constantly scour the Internet to find useful information that helps them collaborate with you and strike up profitable partnerships.
The entire essence of content marketing is writing, publishing and distributing content that engages your customers in a meaningful manner.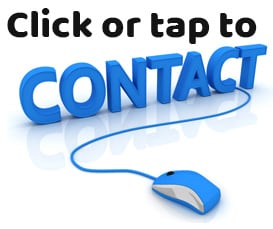 People no longer want to hear about just your products, they also want to read about, listen to, and watch, stories about how your products and services are making a positive difference to people's lives.
How content writing and content marketing services can give you a strong foothold in the healthcare industry
Have you ever visited the Mayo Clinic website? Even WebMD? If you are in the healthcare business or industry, there is a bleak chance that you have tried to search for something related to your field and you haven't come across these two websites.
These two websites, and many more such websites, have made a solid presence on the Internet through high-quality content that informs and helps people.
There is plenty of information available on the Internet.
This is good and bad.
Good, because it has increased people's tendency to do research before finalizing on a particular product or service. They are more informed. They take better decisions.
Targeted content writing and content marketing has also created sort of a level playing field in the manner that, provided you go on publishing meaningful content, you can compete with even the biggest websites on the Internet.
So, lots of information is a win-win situation for healthcare services and products providers, and consumers.
Bad, because it needlessly creates lots of competition for even good healthcare service providers.
Since there is too much content, there is too much noise. Not all content is good.
In fact, most of the content is published for better search engine rankings, paying scant regard to the needs of the visitors.
Your consumers end up confused. There are already too many distractions on the Internet and relentless content, merely to create presence on social media websites and to get better SEO, doesn't help much.
But, this is a reality.
On social media it is not easy to promote lousy content because over there, content is mostly promoted by individuals, voluntarily.
Search engines, no matter how advanced they become, still end up indexing and ranking meaningless content.
Companies like Google are constantly updating their algorithms to keep inferior-quality content away, since there is too much content on the Internet, good, high-quality content ends up getting ignored by the target audience.
What's the solution then?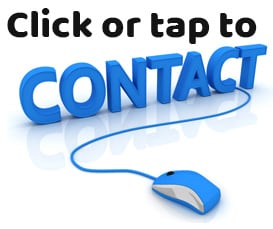 Persistence. Quality. Relevance. Value. Persistence.
Persistence is important because no matter how good and directional your intentions are, unless you are persistent, whether it's healthcare industry or another industry, content marketing doesn't work. It's because millions of content pieces are being pumped into the Internet on a daily basis.
Quality improves your search engine rankings. It also improves your conversion rate. It helps you establish yourself as an authority in your field and this is very important in the healthcare industry.
Your content needs to be relevant. Otherwise it is going to be of no use – neither to you, nor your target audience.
Your content should also provide value to your target audience. If it is not useful, they're not going to respond to it.
You need to persist with all the three attributes mentioned above.
The most suitable content writing and content marketing formats for healthcare industry
There are many ways you can create and publish suitable content catering to the healthcare industry, including
Blog posts about health-related issues.
Press releases about the launch of new products or services, or the new partnerships.
Case studies about how particular health products or services were used for the benefit of individuals.
E-books about the lifestyle changes people make using your products and services.
Research papers.
Podcasts.
Social media campaigns.
Email marketing campaigns.
Print magazines and newsletters.
YouTube videos.
Landing pages.
FAQs.
Product-specific description pages.
Dedicated websites.
Infographics.
GIFs.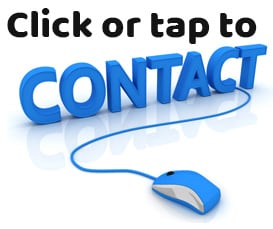 You choose a platform that helps you reach out to your target audience.
What sort of content writing and content marketing is best for the healthcare industry?
A unique thing about the healthcare industry is when it comes to content marketing, almost every channel can be creatively used.
Whether someone is using Facebook, Twitter, Instagram, LinkedIn or Pinterest, he or she wants good health. Whether someone is in the fashion industry or data sciences, everyone wants to be healthy and is concerned about health issues.
A typical customer or patient is looking for information that can help him or her take the right decision.
Naturally they have a lot at stake when they consume your content. Based on your content, they are going to educate themselves and make a decision for themselves that is going to have an impact on their health.
When writing and distributing content on healthcare, you may like to keep the following in mind:
Write for your audience: The ultimate aim of your content must be to address the concerns of your audience – your prospective customers and patients. Inform them about the benefits of using your product or service. Convey to them that it's their good that is in your mind.
Keep your writing conversational: People in need of medical advice and healthcare-related content might be in an emotional state and they need a human voice even when they are reading. When writing content, the content must be written from their perspective.
Avoid self-promotion: Remember that you are offering a solution because you want to solve their problems. If you are creating and publishing content on skin care, although the ultimate aim is to sell your skin care product, through your content you want to help people make the right decision. Always stick to the facts. Always provide the right information. Avoid self-promotion as much as possible.
Why quality content is very important for your healthcare business
Trust is a very big issue when it comes to healthcare and medical services. People will be putting their health at stake when they make decisions based on the content that you are publishing.
This is why it's very important that you publish only quality content on your website, blog and social media profiles.
What's quality content?
Content that is well written, professional but personal, trustworthy, helpful and valuable.
If your content is not well-written, people may think that this organization shouldn't be trusted – if they don't pay attention to the quality of their content, how can they be expected to pay attention to the quality of their products or services?
Your content must inspire confidence among your prospective customers and patients.
Quality content is also important for better search engine rankings. Google is constantly improving its algorithm to prefer only quality content.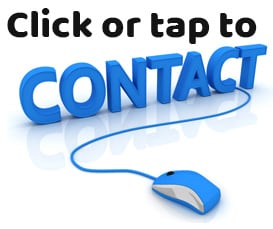 Why partner with Credible Content for your healthcare industry content writing and content marketing needs?
Quality. Relevance. Professional. Dependable.
Here at Credible Content I (Amrit Hallan) have been providing content writing services for more than 10 years and have covered multiple industries, including healthcare.
When you work with Credible Content, you will get
Well-written, quality content with no grammar and spelling mistakes.
International style of writing.
Dependable delivery.
Customer-centric writing.
Search engine-friendly and mobile-friendly writing.
Technical as well as informational content.
I mostly write on my own. I have a few writers working with me but I collaborate with them only when the work is too much and the client doesn't insist on just my writing.
If you're looking for a content writing and content marketing service that can help you take your healthcare business to the next level, contact me.