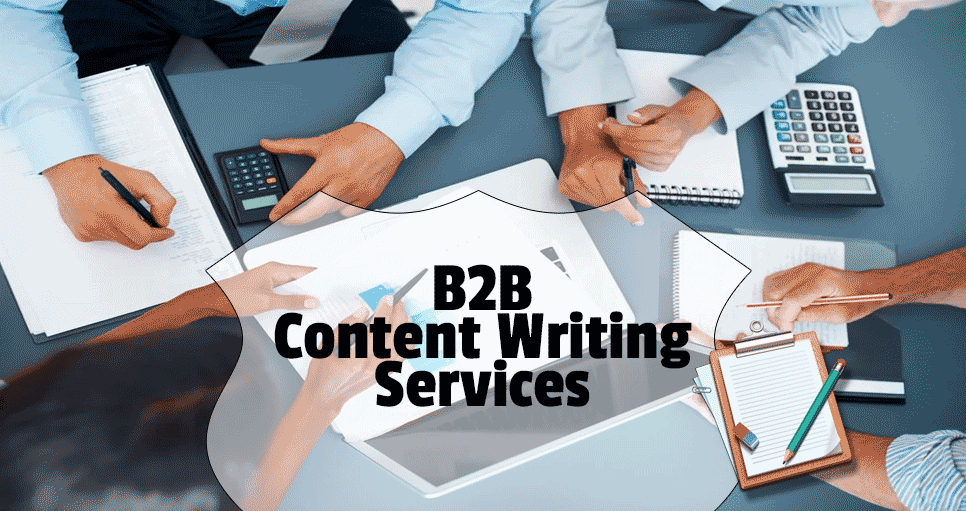 Our B2B content writing services can help you
Establish yourself as an authority in your field of expertise
Increase your brand visibility
Improve your search engine rankings for your important keywords
Improve your conversion rate
Educate your prospective business partners about the benefits of doing business with you
Looking for a B2B content writer who can understand your business needs and create exceptional content accordingly?
Need a website content writer who can take your B2B website to the next level?

B2B means business-to-business. There are two types of businesses, namely B2B and B2C.
Therefore, writing content for this niche is totally different.
You can call McDonald and Pepsi, and even to an extent software companies like Google and Microsoft, as B2C businesses because they are primarily selling to customers.
At Credible Content all our clients are businesses, and hence, primarily, we are a content writing service serving B2B enterprises and businesses.
As a B2B web agency we have been providing high-performance content to businesses from all over the world.
If you decide to work with us, there is 100% chance that you do business and through our content writing services you want to sell better.
You want to make an impact. You want to make your text compelling and engaging. Our business business serves your business. This makes us a B2B service.

Why a content writing service is very important for your B2B business
It is not a surprise that 88% B2B marketers use content marketing as their main marketing strategy (source).
This is because the stakes are higher in B2B. When people are striking partnerships it can be a do or die situation.
This is why, your prospective business partners need to know about your business  as much as possible.
To convince them into doing business with you, you have to remain in front of them by providing educational, informative and high-quality content, over a long period of time.
Prospective business partners need more information. Sometimes I don't even know what information they should be looking for. This is the gap that you can fill.
By presenting all the possible information about doing business with you on your website and your blog you address even those questions that are, although important to your business partners, don't come to your business partners' mind.
Although content marketing is less costly and more effective than conventional advertising, it takes some time before you can see results. Consistency and quality are a must.
For that you need to partner with a reliable content writing service. Timely and quality content is a must if you want to establish an atmosphere of trust among your prospective business partners.

If your content writing is lousy, if it is full of errors, if it is totally uninspiring, it is not going to make an impact, and in fact, it is going to make a negative impact.
Your business partners may think that if you don't take your writing seriously, how can you take your business seriously?
There are very high stakes when you are providing B2B services because people's livelihoods depend on how you perform.
Through our B2B content writing services we help people grow their businesses.
And growth is beneficial to everybody.
When you grow your business, when your B2B website thrives, you recommend our services to others.
Similarly, when you grow business, you can serve your customers and clients better and if your business model allows, you also hire more people, creating more livelihood opportunities.
This is why we take about B2B content writing services very seriously.
You need quality content for your search engine rankings
Your business partners check you out on Google the moment they want to know something about you.
They may not know your name, but they will surely know what they need.
For example, if you are a web design company and you are looking for a reliable content writing and content marketing service you may look for something like "content writing service for web design company".
You would surely like to check out the links that come up on Google's first page.
In the same vein, if your prospective B2B partners are looking for you on Google according to their need, they should be able to find you within the first and second page.
Our content writing services can help you improve your search engine rankings for all the important keywords and search terms.
Our content will help you improve your search engine rankings organically.

How do we make sure that our B2B writing services are up to the mark?
In order to serve a business better, you have to understand that business better.
You also have to understand your prospective customers and clients.
When our content writer works for you he or she tries to get a grasp of how you deliver your products and services, and what makes them awesome.
Then he or she studies the problems faced by your prospective customers and clients.
What do they want?
What solutions they seek to their problems?
How can their lives and their livelihoods be improved by your products and services?
How do your products and services enrich their everyday experiences?
It is very important to speak in the language of your customers and clients so that they can relate to you.
Remember that everybody is looking for a solution to his or her problem. There is a need, and you can meet that need. Your entire content presence provides solutions to people's problems. This is what people are looking for.
Our competent content writer will write in terms of the solutions that you provide and the benefits that you deliver.

Content writing services for your B2B email marketing campaigns
Do you have a mailing list of your prospective B2B partners? Would you like to keep in touch with them?
Are you are looking for a content writer for your B2B email marketing campaigns?
At Credible Content we also provide content writing services for email marketing campaigns.
Through our content we will improve your open rate and your click-through rate.
Check out this page for more details Content writing services for email marketing campaigns and email newsletters.
Give your B2B enterprise a boost. Improve your online presence. Increase your search engine rankings.