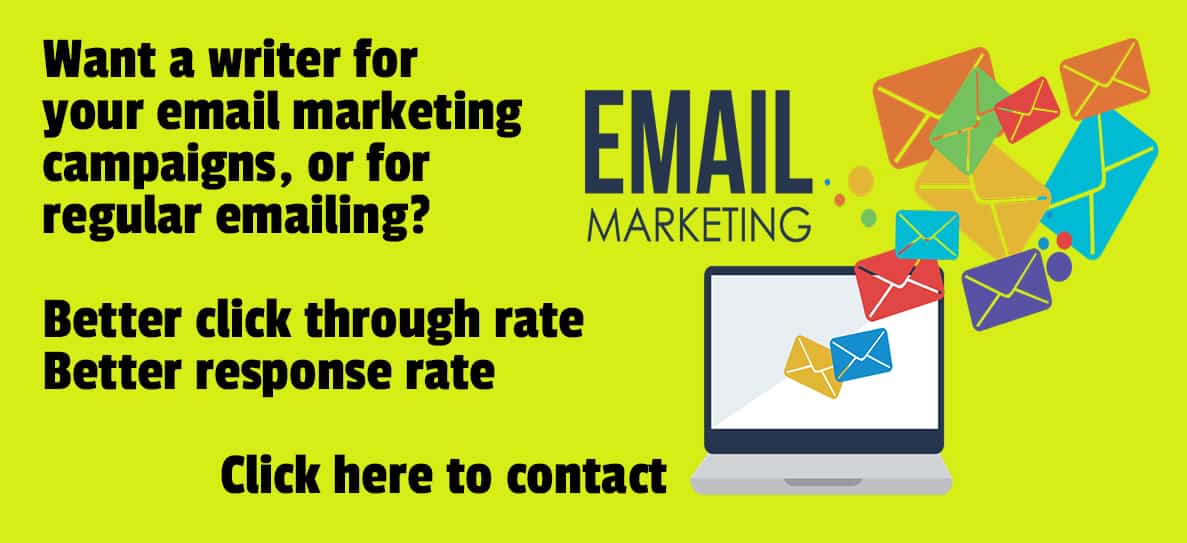 It's not that you require content writing services just for your webpages and blog posts; you also require them for successfully running your email marketing campaigns.
Running email marketing campaign requires an experienced copywriter.
Below I will explain why you need a copywriter more than a content writer for high-conversion email marketing.
Regularly publishing email newsletters is a great way of keeping in touch with your perspective and current customers and clients.
I'm covering the following topics on this webpage:
Content writer for email marketing
Copywriter for email marketing
Copywriting services for email marketing
Please don't get swayed by the length of the web page.
Over the years I had created multiple pages on more or less the same topics.
This web page sways between copywriter for email marketing and content writer for email marketing so that it's easier for you to find this page no matter what phrase you use.
I have removed the additional links from Google and for the time being, have moved all the content to this web page.
Gradually I will be trimming the content.
Simply click on one of the contact buttons if you want to contact me for your email marketing copywriting needs.
Email marketing and newsletter content writing and copywriting services from Credible Content can help you
Create compelling email campaigns
Improve your email open rate
Improve your click through rate
Improve response rate
Engage your audience on an ongoing basis

Why you need copywriting services for email marketing?
Email marketing is of two types:
Regular email newsletter updates that can be written by a content writer.
Email marketing campaigns that need to be written by a copywriter.
You need an experienced copywriter for your email marketing campaigns because these campaigns need to convert.
These campaigns have a CTA – call-to-action.
It's one thing to "inform" and "educate" people.
It's entirely a different thing to ask people to do something.
Especially when you ask them to pay you money (buying something from you).
A copywriter knows how to have a friendly conversation that is convincing and persuasive.
Copywriting for your email marketing campaign involves writing in a manner that prompts people to take an action.
The problem with telling people to do something is, the moment you tell them something to do, they build a resistance, even if they're not spending money.
Hence, copywriting uses different psychological triggers to prompt people into taking an action.
This is something a content writer is not trained to do.
Therefore, whenever you need to carry out a successful email marketing campaign, you need to work with a copywriter and not a content writer.

What role does well-written content play in the success of your email marketing?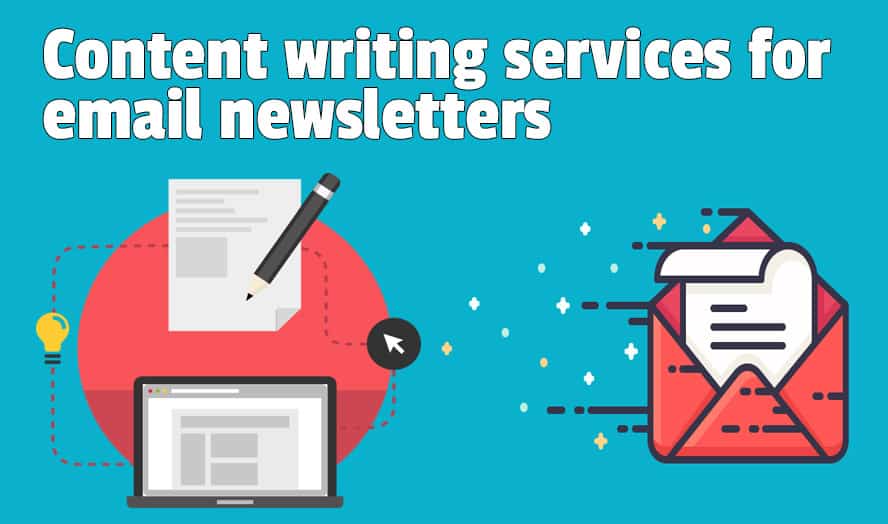 What exactly do you want to achieve when you broadcast your email marketing campaign?
What do you want your email recipients to do when they receive and open your email newsletter?
There must be some objective.
You want to draw people to your website?
You want to send them your latest offers?
You want to raise awareness about your products or services?
You want to keep in touch with them regularly?
You want to engage them so that they remember you?
You want them to buy from you?
You want them to hire you? The point is, you want them to do something.
Well-written content can help you communicate convincingly.
A copywriter can help you sell more with your email campaigns, and a content writer can help you keep your readers engaged.
A professionally prepared email marketing campaign gets the attention of your recipients.
Call-to-action statements strategically placed within the copy of your email prompts them to act accordingly.
While writing content for your email newsletters one needs to take care of the following fundamentals:
The email content must be error-free – no grammar or spelling mistakes.
The sentences in your email newsletter must be crisp and well-written so that they can be easily understood.
The writing should be in such a manner that it sounds personal but not too personal.
The content must address to the individual rather than a group of people.
The writing should be done keeping a chosen persona in mind.
A delicate balance between the main copy and call-to-action statements must be maintained.
The subject line of your email newsletter must be convincing enough to prompt people to open your message.

How can my copywriting services help you improve email marketing conversion rate?
Copywriting for email marketing is all about understanding through what problems your recipients are going and then ensuring them a solution in a simple and convincing language.
Why would you hire me as your copywriter?
You want better conversion rate for your email campaigns.
You want to create a lead magnet (generate more leads).
You want to increase your email open rate.
You want more people to respond to your CTA (call-to-action).
As an email marketing copywriter, how do I achieve that for you?
To write a successful email marketing campaign, it is very important to understand your audience.
At what stage of buyer journey are they?
What are their biggest problems and how do you offer a solution?
Why is your solution so compelling that they must respond?
What is the biggest benefit of using your product or service?
What are they going to gain when they purchase your product or service?
This is how I will help you carry out effective email marketing campaign when you hire me as a copywriter:
Crafty a subject line that makes people open your email.
Hook people with a headline that immediately captures their imagination.
Write short, crisp sentences for a fluid reading experience.
Write in a conversational style.
Write in a language preferred by your recipients.
Use lots of action words.
Create meaningful CTAs.
Use psychological triggers to incite emotional reaction.
How can content writing services from Credible Content help you carry out successful email marketing campaigns
Aside from following all the above-mentioned fundamentals we can provide you writing with a natural flair for invoking the right response. Even after Google has incorporated different tabs that allow people to send marketing messages directly to a folder that is never checked, the open rate of email newsletters prepared by our content writers is around 5-6% which is considered a good response rate.
How do we achieve that?
More than the marketing message we focus on the problem and its solution.
What makes you open an email when it is not from someone you know?
You open emails from strangers, no?
You do, right? You do open emails from companies, businesses, organizations and individuals that seem interesting.
Of course it's not the name? Then what is it?
It's the subject of the email. The subject of the email grabs your attention and then you open that email. There is something irresistible in the subject line.
This is where our content writing begins. Our content writers first focus on your subject line.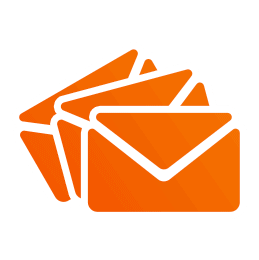 What is the most compelling reason you want to give your recipients to open your message?
What are you offering?
What are you offering that they cannot resist?
This is where content writing for your email marketing campaign and email newsletters begins.
Then it is the headline of your email newsletter. Your headline must definitely be related to the subject line otherwise there is an instant disconnect and people move to another message. The headline of your email marketing campaign or newsletter must be a continuation of your subject line.
The headline should reaffirm the subject line. Once the headline has reaffirmed the subject line, there can be a call-to-action link or button.
The remaining content writing of your email newsletter revolves around putting across your message convincingly, in a well-written manner. It should be conversational. The recipient should get a feeling as if he or she has received the message from someone he or she knows. Your message needs to empathise with the problems of the recipient.
What does a professionally-written email newsletter accomplish?
I will give you my own example as a professional content writer (sometimes this is how I get new assignments).
Suppose you have a small business website and it isn't performing well. Someone has told you that it's your content. It's not very convincing, you have been told. It is not well-written. It does not engage. It does not motivate people. It is written in very drab manner.
There might not be spelling or grammar mistakes, but there is no feeling in the way your content is written. It is harming your conversion rate and it doesn't even get you good search engine rankings.
Or, maybe it gets you good search engine rankings but the traffic that is brought to your website doesn't convert much because the writing is not very convincing, or it is not very clear.
You need a professional content writer who can create a crisp copy for you. You are losing business. You're really worried. You have tried to search on the Internet but you haven't yet come across a content writing service that can really help you.
Then suddenly, while you're going through your inbox, you read the subject line: Desperately looking for an experienced content writer?
Maybe it's not a very convincing subject line. But the expression "experienced content writer" at least makes you click the message and open it.
If you have opened the message, you are almost half-convinced that I can do the job for you. After all, I made you open my message with my subject line.
Then I have the following copy in my email:
Dear so-and-so.

I totally understand that you're worried that your website is not doing much business.

You have been told that it has got to do with the content you have right now on your website. It is simply not performing. You need some power-packed writing that can turn around your business. I know that your business depends on the content on your website.

I don't claim to turn the world upside down for you, but I can certainly help you move in the right direction and then turn around your business with my professional content writing services.

I have the experience.

I have the skills.

Nonetheless, I will spend ample amount of time first understanding your business and then, what matters the most to your core audience.

Then I will start writing for you.

I won't just be writing for you, I will be writing for you content that will perform, that will give you results, that will convince your visitors into doing business with you. Are you interested?

Do reply to this email if you want to take this matter further. No obligation. If you like what I have to offer, good, we will work together. If you don't, we will go our separate ways.

Thank you for reading my message so far. Whether you reply or not, I wish you all the success that you deserve.

Take care.

Amrit
Don't go by the tone of the email newsletter, because this is what I would write to my prospective clients and it might be totally different from what you may like to write.
Want to use the immense power of email marketing to connect directly to your customers and clients? You need a copywriter.
Do you want to nurture, engage and convert leads on an ongoing basis?
Do you understand the importance of imprinting your brand in the minds of your prospective customers and clients so that when they need your product or service, they remember you rather than your competitor?
Then you need effective copywriting services to deliver your messages convincingly, clearly, and compellingly. You need an experienced copywriter who can help you communicate your message but at the same time understand your customers' and clients' point of view.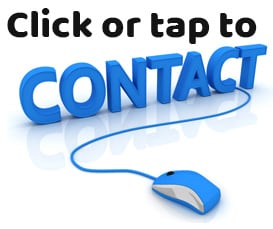 Highlight benefits, not features
Customers and clients, as you must already know, want their problems solved. Solving the problems is the benefit of buying your product or service. No matter how many features you offer, unless your prospective customers and clients benefit from them, they're never going to be interested in them.
Hence, at the outset, as your email copywriter, I focus on highlighting your benefits rather than simply describing features.
Efficient email copywriting makes your recipients open your email messages
I know, unless they open your message, you must be thinking, how does the magic of my copywriting work?
Subject line. 50% of your work is done by the subject line. If your subject line doesn't work, your email marketing doesn't work.
Therefore, I spend lots of time coming up with the right subject line when copywriting for you to maximize your email open rate.
Despite an onslaught of social media and social networking platforms, email marketing still rules the roost when it comes to engaging your existing and prospective customers and clients.

Email marketing generates $38 for every $1 spent on it, that's a 3800% ROI. This Hubspot blog post on email marketing statistics says that there are 5.6 billion active email accounts in 2019.
Although there is no dispute about the effectiveness of email marketing, the success of every campaign depends on copywriting – the message contained within your individual campaign.
This is where my copywriting services can help you.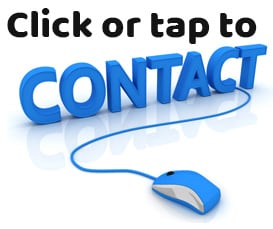 Why you need professional copywriting services for successful email marketing campaigns? Why you need a copywriter?
I will be frank.
The biggest strength of email marketing is also one of its biggest weaknesses – it is very affordable, and since it is affordable, people are not serious about using it.
Just because it is easily available, people use it without planning and without proper copywriting and then when it doesn't work, they blame the medium itself.
As an experienced copywriter, I understand the importance of your email marketing campaign and I know how critical it is for the success of your business. In order to understand why you need a copywriter for your email marketing, you need to understand its seriousness.
What is an email marketing campaign?
It is a message that you send out to people to convince them to spend money on your business, right?
How many times have you yourself clicked a link in a promotional email to buy something? Especially from businesses that are not well-known brands like Amazon, Walmart or Google?
If you have, do you remember what prompted you to first click the link, go to the website and then make the purchase?
Something you could relate to.
Something that provided you a solution you desperately needed.
No matter what was the reason, there was something that moved you into taking an action and on top of that, an action that made you spend money.
This is a big thing.
One of the hardest things in the world is to make people spend money on your business.
More so when they themselves are not visiting your website and you are sending them an email message to buy from you.
One of the hardest, because you want them to stop doing whatever they are doing and do business with you.
You must be really convincing.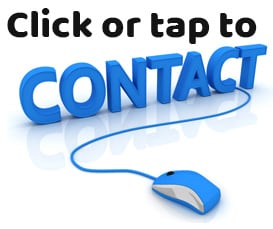 This is where professional copywriting helps you.
For your email campaign to succeed, you need
Strong calls to action
Perfectly clear communication of the benefits of doing business with you.
Magnetic and captivating headlines with very clear messaging.
Engaging and informative bullet points.
And of course, smooth talking that instills confidence, trust and dependability.
How my email copywriting services can help you carry out successful email marketing campaigns
If you have low key will open rate, my copywriting can help you improve your open rate.
If your emails have low click through rate (CTR), I can help you improve your CTR.
Through my copywriting services I will improve the performance of your email marketing campaigns because before writing, I will thoroughly understand what exactly is the purpose of sending emails to your recipients. This is very important. Every email campaign has a clear-cut objective and if your copy deviates from the objective, your conversion rate gets adversely affected.
When I'm copywriting for you, the overall structure of my writing will be:
Thoroughly understand the benefits of buying your product or service (so that I can communicate convincingly to your customers and clients).
Determine the most effective call-to-action words.
Come up with a convincing and powerful subject line that catches people's attention and motivates them to open your message.
Write the email message in a very clear, direct language. I will be asking questions at appropriate stages and then provide answers. I will use the "Why", "What", "Where", "Whom" strategically to keep the reader is hooked to your message and then prompt them to take the appropriate action (call-to-action).
When you hire me as your copywriter, I will thoroughly understand your business and your audience. It is very important to know in what state of mind your recipients are when they open your message or even when the message appears in their inbox.
Copywriting is less about your business and more about the benefits that your business delivers to your prospective customers and clients.
As an experienced copywriter, I prefer to advocate the interests of your customers and clients rather than your business.
I don't believe in tricking people into doing business with you.
They should completely understand why they need you and what they're getting into and how their life is going to improve once they have decided to pay you for your product or service.
I know when to create a sense of urgency.
I know when to hold back my horses.
I know when to spill the beans and then when to keep secrets close to my chest and leave them hanging to make them crave for more information.
I know when to ask questions and when to provide answers.
I know when to use headlines, when to use short sentences and when to use longer expressions, and then when to express information concisely using bullet points.
I'm a passionate writer. This passion drips through my words.
I'm not out there to impress your customers and clients.
No, I'm not being paid for that.
I'm being paid to generate more leads for you, to get more business for you.
Professional copywriting is like flying a kite.
Not the sort of kite flying when you run around on a windy evening.
I'm talking about kite flying when you know when to let the string lose, when to pull fast and when to tug gently.
If you can perform all these actions just at the right moment, you see your kite rising high up in the skies.
The reasons why you should hire a professional copywriter for email marketing
A professional copywriter writes for a living. It's not a side job. It is not an occasional undertaking. A copywriter makes his or her living out of such writing. He or she has done it for maybe hundreds of clients having different requirements.
Sure, you can write. But can you convince? Do you have the ability to write from the perspective of your customers and clients? Do you know how to focus on benefits and not features?
Do you know exactly when to use call-to-action words? Do you know when to pause and when to flow? Listed below are a few reasons why you need to hire a copywriter for your email marketing campaigns.
You need a passionate, but an unbiased voice.
You want to make sure that the writing is impeccable, professional and compelling.
You know how important a sales pitch is but you are not comfortable writing promotional copy yourself.
Copywriting for an email campaign is not a five minute job. It may take 2-3 hours and even more for a small campaign because, seriously, your business depends on it, doesn't it?
A professional copywriter knows how to target emotions without overdoing.
A professional writer knows when to use facts and figures and when to use fluff, and when to avoid both.
You get the complete package, the whole thing, when you hire a copywriter for your email marketing campaigns.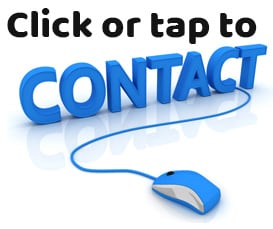 The email copywriting process that I follow
Don't contact me if you want to use email marketing just because it doesn't cost you much.
Contact me if you want to use my professional copywriting services because you understand the potential of email marketing and you realize that it can take your business to new heights.
Understand the power of email marketing, and you understand the value of copywriting.
The point is, the content of your email must understand the problem the recipient is going through and offer a solution there and then. Herein lies the success of your email marketing campaign and successive email newsletters. Empathise with your customers and win their trust. Do you feel this is something we can help you with? Then don't hesitate. Contact today.

Looking for a professional copywriter to improve the success rate of your email marketing campaigns?
Need an even copywriter who will increase your open rate and click-through rates when you send out your email messages?
I'm an email marketing content writer who can considerably improve the success rate of your email messages.
Provided you understand the importance of your individual email marketing campaigns, you know how critical your copy is.
Email is everywhere, right? Maybe it is the first thing you check every morning. Every aspect of your personal and business life these days is controlled by either a single email or a couple of emails.
Despite the fact that email marketing gets a bad rep due to spamming, here are a few reasons why you should closely work with a copywriter and take email marketing more seriously:
Email marketing has the highest ROI per dollar spent on various marketing tactics
$40 per dollar spent, to be precise. This means, you can make $40 per dollar that you spend on your email marketing effort. Look at the chart below for a full comparison –
The reason is that email marketing is very easy. Most of the services that help you carry out your email marketing campaigns have very friendly packages that are affordable to even small businesses. In fact, email is so low cost, you yourself must have noticed that services like Gmail, Hotmail and Yahoo provide free email services.
Of course, this ROI of $40 per $1 spent depends on the quality of the emails that you spend and this is where it is very important that you work with a professional copywriting service or a professional copywriter.
Reach more mobile users
More than 50% emails are checked on mobile phones these days. Most of the millennials check their emails on mobile phones. Mobile users check their emails three times more than desktop users.
Conversion rate through emails read on mobile phones is higher simply because it is easier to make a purchase using a mobile app after clicking a link in an email. Most of the mobile apps facilitate one-click purchases. Also, mobile users are more open to words making digital payments and buying on the spot.
Why is it important to make the right impact through your email copy?
Although an increasing number of people are checking their emails on their mobile phones, the mobile phones come with their own pitfalls. Distractions.
An average mobile phone user does practically everything on his or her mobile phone including listening to music, viewing videos, clicking photos, working on their next novels, posting social media  updates and going through their timelines on different social networking platforms. Aside from checking emails.
Although checking their emails might be the most important task they need to perform on their mobile phones (except for receiving and making calls), there are a plethora of activities they keep on performing. This is why it is very important that you are able to grab their attention through your email copy as soon as possible. For this, you need a trained copywriter.
What does it take to create a successful email campaign copy?
Do you understand what your recipients expect to see when they click your message in their inbox?
Can you capture their attention in the very beginning?
Can your copy keep them reading without distracting them, confusing them or worse, boring them?
Is your writing convincing enough?
Is your writing professional as well as personal?
Copywriting for email marketing is all about convincing your readers into
Reading the whole copy, till the end.
Clicking your call-to-action link or button.
According to an IBM study, 60% of your email recipients use their mobile phones to check email.
You know how easy it is to get distracted on a mobile phone.
There's a great chance that your recipient is already distracted.
Maybe she's in a meeting.
Maybe she's traveling in a train.
Maybe she's standing at the Starbucks in a queue.
She's constantly getting notifications from Instagram, Facebook or Twitter.
Amidst all these distractions you need to keep her hooked to what you are saying.
Even if she's not using her phone but checking her email on her PC or laptop, there too are countless distractions.
Not just distractions, even a small phrase or word in your copy may put her off and she may move onto the next message in her inbox.
There goes your campaign out the window.
An email marketing copywriter who first understands your audience and then writes the copy
As a professional copywriter I will keep all these aspects and eventualities in mind when writing the copy of your email marketing campaign.
I don't indulge in hyperbole so I won't say I will weave magic with my words and mesmerize your email readers (although they'll be hooked).
I use a logical sequence when writing the copy:
Understand the needs and desires of your audience.
Based on these needs and desires, write a compelling headline that hits the bullseye.
Use powerful but simple language to inspire and motivate your recipients.
Focus on the important and discard the useless.
As an experienced copywriter how can I help you improve your email marketing conversion rate?
Now I'm going to expand upon the points that I have briefly discussed above.
Before I start writing copy for your email marketing campaign, I will fully understand what is the most pressing concern of your email campaign recipients?
Every email has an agenda and you should never use multiple messages in a single email.
For example, if you provide cloud migration services and you also provide virus protection services, don't mix them up – it confuses your readers.
People who open your email message, for example if the subject says that you provide cloud migration services, are worried about how to migrate from one cloud service to another.
If you try to sell them every possible IT service that you provide, they will simply close your message and move on.
Hence, for individual email messages, I will focus on a single thing.
Your email subject is very important, and therefore I create multiple subject lines.
Remember it is the subject that prompts people in the first place to open your email.
It needs to be powerful in the sense that it must offer exactly what your recipients need.
For example, if I send out a campaign to promote my email marketing copywriting services, by reading the subject line people should be able to know what the message is about and what they are going to gain if they open it and read it.
Then, every email body must open with an attention-grabbing headline.
You must have read multiple times that headlines sell newspapers.
Headlines also make people read your email messages.
A headline is the first thing people read.
If your headline isn't impressive, they're immediately going to move onto the next email message.
I write crisp sentences that are to the point, but also conversational.
Reading an email can be a difficult task if you use very long sentences and very big paragraphs.
Especially when people are reading your email on their mobile phones.
Short, to the point sentences.
Every new idea in a new sentence.
I get rid of every unnecessary word unless it contributes to the narrative of my message.
I strategically use call-to-action links and buttons.
People either want to read further, or they immediately want to check out your website.
There are some sentences, some prompts, that make them click a link.
You must know exactly when they are going to want to click your link and then put your link there.
End with a powerful statement.
It is the last sentence that makes the most powerful impact.
After reading the last sentence your recipient is either totally unmoved or she is charged up enough to click the call-to-action link.
What makes me an effective copywriter for your email marketing campaigns?
I don't pretend.
I write simply although professionally.
I write in a conversational manner so that the person reading your email message feels as if someone is talking to her, preferably a friend.
At the same time, I will incorporate your branding into the copy so that people can relate what they are reading to your business.
I understand that ultimately, it's all about your conversion rate: how many people open your messages, how many people read them and how many people click the call-to-action links or buttons.
I believe if you talk about what people need, talk in a simple but convincing manner, keep them hooked to your copy, your email marketing conversion rate surely improves.
As a professional copywriter, I will achieve that for you.
Contact me for more information.
Topics of this web page: Content writer for email marketing | Copywriter for email marketing | Copywriting services for email marketing