Get more buyers and improve your SEO with our website copywriting services.
What does quality website copywriting achieve for you? How does a professional website copywriter help you grow your business?
Brings you more leads
Provides timely information to your prospective customers and clients
Improves your search engine rankings for the right keywords
Helps you build your online brand
Turns your visitors into paying customers and clients
Copywriting means convincing your visitors into becoming your customers and clients.
Writing sales copy is totally different ball game. It is different from writing normal content.
This is an old web page, but you may like to read Difference between content writing and copywriting.
By the end of the day, the only thing that matters is how much business your website can generate, and this is what our website copywriters completely understand.

No matter how exceptional a writer you are working with, unless he or she immediately gives the right information to your customers, in a very compelling manner, in a very convincing manner, he or she is of no use to you.
On the other hand, your website copywriter doesn't have to be a literature major.
He or she doesn't have to win literary awards.
But he or she should be able to instill a sense of trust among your prospective customers and clients immediately.
Why your website needs professional copywriting services
There was a time when just having a website would do and once you had uploaded your website with all the needed information, it could do decent business.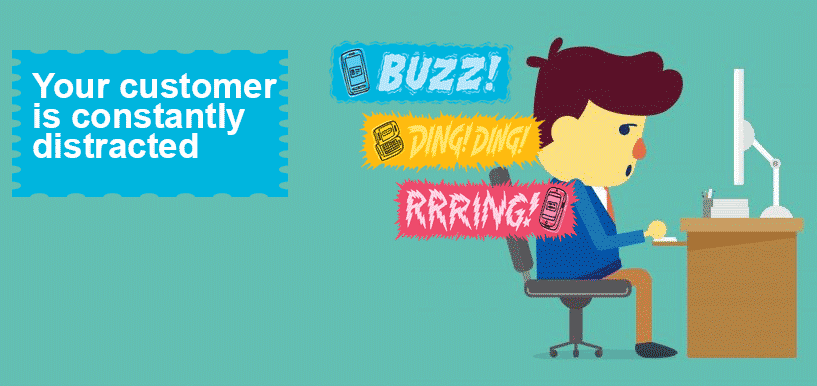 Now, every business has a website, and every business aspires to sell online. There are hundreds of websites vying for the attention of your customers and clients.
Even if competing websites are not vying for the attention of your customers and clients, the Internet these days is full of distractions.
This is where a professional copywriter service can help you.
Social media updates, instant messaging apps, chat programs, and even bots can distract your prospective customers and clients and take them somewhere else.
Every small distraction can cost you business.
The job of a competent website copywriter is to hook your prospective customers and clients the moment they arrive at your website.
How do copywriting services for websites achieve that?
By immediately offering the solution your prospective customer or client is looking for, in a most convincing manner.
My website copywriting services make sure that once you partner with me, you get to work with a copywriter who will totally understand what your prospective customers and clients are looking for and then prepare the copy accordingly.

A copywriter's main strength is higher conversion rate.
—
Any writer can get you good search engine rankings by creating search engine optimized content.
But, what happens when people come to your website?
What is your bounce rate?
Do people stay on your website once they have come there?
Do they explore other parts of your website?
Do they subscribe to your email updates?
There are two things very important from your website copywriting perspective:
How many leads does your website copywriter get you?
How many sales does your website copywriter get you?
A competent website copywriting agency understands the primary objective of your landing page or website and then provides you the copy accordingly.
There are some landing pages and websites that are build to generate leads (then, these leads can later on be used to generate business).
Some landing pages and websites are built to generate sales.
Your copy should be written accordingly and a competing website copywriting service can mould your copy to match your need, easily.
Drive targeted search engine traffic to your website with our copywriting services
Frankly, there are very few businesses and individuals on the Internet that don't need search engine traffic.
If you have a business website, you need search engine traffic unless there is a very specific reason not to need it.
How do you get targeted search engine traffic?
Your search engine optimization, SEO, is a very systematic process and your content, your copy, is at the center of it.
If your copywriting is not optimized, no amount of on-site and off-site optimization is going to work for your business website.
An experienced copywriter knows that your web copy needs to make both search engine algorithms and your customers and clients happy.
Fortunately for us, search engine companies like Google have been working hard to make their ranking algorithms think the same way humans do: focus on the quality and the relevance of the content.
Google achieves this by ranking your content based on not just your keywords and the language that you use, but also on how people react to your content, and from the perspective of this particular web page, how they react to your copywriting.
Our website copywriting services will make sure that you have compelling content on your website that will seem fluent and convincing to your human visitors, and logical and optimized to search engine algorithms.
There are many attributes on your web page that help it be optimized, for example, the title tag, the description tag and the various formatting HTML tags used within the body of the web page.
We will deliver your fully-formatted copy.
Although how you structure and arrange the source code of your website template depends on you or the person responsible for your website, on our side, as an experienced and competent website copywriting service, we will ensure that the content that we deliver will be fully-formatted according to your SEO guidelines and requirements.
Use our website copywriting service to bring down your PPC cost
PPC – pay-per-click –can cost you big time if you have to pay for every click that leads people to your website.
The following are the reasons why you may have to spend a ton of money on PPC:
Since your website copy is not optimized your content is not able to draw search engine traffic through its own strength and hence, you have to pay for that traffic.
You have to invest in AdWords because, again, your organic search engine rankings are not good.
Since your landing page copy does not convert properly, all the money that you are spending on bringing people to your landing page is going waste.
Our website copywriting services can bring down your PPC cost on the above factors, in a single stroke.
We will write you optimized content.
The content that we write for you will not just improve your on-site conversion rate, it will also improve your targeted search engine traffic.
Your organic search engine rankings will improve so you won't have to spend much on running your PPC campaigns.
We can also improve your AdWords copy improving your click-through rate and bringing down your pay-per-click cost.
Our supercharged landing page copy will ensure that maximum number of people convert when they come to your landing page.
Why it makes sense to hire our website copywriting service
We have been providing professional website copywriting services and content writing/content marketing services for the past 13 years now (this is 2017). We have a long list of satisfied clients from all over the world.
Wondering why you should hire our website copywriting services?
All our copywriters write well. Our chief copywriter, Amrit Hallan, has been repeatedly published in Huffington Post and other news publications.
We empathize with your customers and clients from the very beginning. Remember that the copy on your website should advocate the cause of your customers and clients, and not your cause.
Why our copywriting works wonders is because when we write your copy, we will write it from the perspective of your customers and clients.
What are their pain points?
What bothers them?
What problems are they facing?
What hurdles do they have to overcome? What stops them from achieving their potential?
What your prospective customers and clients are looking for?
The moment your prospective customers and clients come to your website or your landing page, they should feel that, yes, you have got what they want.
This is what we try to achieve through our copywriting.
Website copywriting services for all your needs
Copywriting is required whenever you need to convince people. You may need to convince people anywhere. You may need to convince them on your web pages, on your landing page, on your homepage, and even through your email marketing campaigns.
We can write website copy for
Landing pages
Online sales letters
Product and service web pages
Email marketing campaigns
Promotional emails
Generate more business and more leads with our website copywriters
If you are worried that your website isn't generating enough business and enough number of leads, let us assure you that our website copywriters can help you.
We can audit your existing web copy and suggest improvements or we can write your web copy from scratch.
We understand that every business is unique. We understand that your customers or clients are unique and they have unique problems to solve.
This is why we don't use a pre-prepared template to create your web copy. We will carefully analyse how your business can serve your customers or clients, what your customers or clients are looking for, what language they use while looking for a service or business like yours (keywords and search terms) and then weave the magic accordingly.
Our website copywriting services will help you improve your
Website conversion rate
Search engine rankings
Click through rate
Landing page conversion rate
Email response rate
Level of user engagement on your website
Want to try out our website copywriting service and turn a new leaf for your business? Contact us to know more.