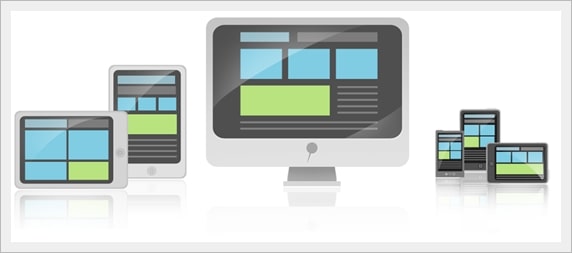 Before starting my content writing services I was running a web design agency. This is the reason why, when I'm writing content for web design agencies they keep coming back to me not just for content for their own websites, but also for the websites of their clients. I can work on the projects both as a person who has had experience designing websites as well as someone who makes a living off writing.
Why web design agencies hire me as their content writer

There are many web design agencies operating from non-English speaking countries and they always face problem finding a content writer with good command over English. For example, I'm working for a Norway-based web design agency that had been trying to find a decent content writer for more than 3 years and since most of their clients demanded well-written content as well is design, they lost many prestigious projects to other agencies that had good content writers at their disposal.
The most compelling reason for them to hire me are:
I stick to the deadlines so they find me to be a dependable content writer. I fully understand that they have also committed to their own clients and if I don't provide content on time, they will be in a fix.
You may not call my writing impeccable but the 5 web design agencies that outsource their writing jobs to me know that I can communicate a message convincingly. By the end of the day, they know that my writing is going to do business for their clients and this is what ultimately matters.
As a content writer who is comfortable with the concepts of web design and other HTML markup requirements, sometimes I am able to use almost the same tools that are used in most web design agencies, like Dreamweaver, Sublime Text and other online source code editors. Sometimes they don't need content in MS Word files, they need HTML files and I can provide them the content in these files. Even for invoicing, scheduling and tracking time we use almost the same cloud-based services.
The time gap works to our advantage. There are no web design agencies in India I'm working with due to whatever reasons, and not even from Asia for that matter. OK, fine, there is one, but the owner and I have become great buddies so the normal relationship that I have with other agencies, I don't have it with this particular web design agency. About the international agencies, one is in France, one is in Britain, one in Norway and two in USA. So there is always a gap of 6-12 hours, that is, I'm always 6-12 hours ahead of them and often, by the time they open shop, the content that I have prepared for them is already in their inboxes, crisp, ready to be used.
As a content writer I provide these web design agencies highly competitive rates. I won't say I undercharge for the sake of getting work and they respect that. I don't overcharge so when they work with me they know that they won't go over budget and they can easily charge their clients for my services.
Even if the web design is great, a website normally doesn't perform well because of mediocre content. People who don't understand the power of content start blaming the web design agency that has designed the website – oh, there is some fault in the website that you designed and that is why it is not doing as well as it should. Many web design companies find it very difficult to explain this to their clients and their best bet is to work with a content writer who can plug this whole and help them provide a complete solution.
If you find these reasons good enough to work with me and want to hire me as your content writer, contact me and I assure you, we will be a great team.
How do the web design agencies that hire my content writing services explain the extra cost to their clients?

Normally they don't have to. Every entrepreneur these days understands the importance of content marketing and for that one needs quality content. So they know that a person coding in PHP or working with JavaScript or Photoshop shouldn't be expected to write great content. We all have our own strengths and weaknesses. Just as a professional web designer can design great websites, a professional content writer can write great, convincing content. They know that – both web design agencies and their clients. So obviously they are fine with paying extra for the feature.
Some web design agencies hire a competent content writer for SEO

Even if some people don't understand the importance of quality content, everybody understands the importance of getting good search engine rankings. The rankings of various websites have been dropping left right and centre due lousy content and other shady SEO activities carried out by the so-called "SEO experts" and website owners themselves. Many web design agencies also offer SEO services but now it is pretty much known that SEO has got much to do with how the content is written. Without quality content there is practically no SEO.
A web design agency can optimize the source code, it can also get thousands of external links, but nothing matters unless a website has well-written, relevant content, and this is something only a trained, professional content writer can provide. Google and other search companies have been changing their algorithms in such a manner that only those websites that routinely publish high-value content enjoy better search engine rankings.
As a content writer, what can I offer to your web design agency?
Professional, well-written content
Website copy that actually converts
Email content for your clients
Highly compelling main pages and blog posts to engage visitors as well as improve search engine rankings
Incorporation of keywords without inviting penalty from search engines
E-book writing
Case studies and white papers
Sales copywriting
Blog posts
Social media updates
Basically, wherever convincing content is required, I can pitch in.
Are you a web design agency looking for a dependable content writer? Contact me and start providing your clients total turnkey web design and development solutions.